Elon Musk, after a long saga of tweets and lawsuits, is about to finalise his deal to buy Twitter. What does that mean for the social network and also the general political landscape?
On this week's episode of The Private Citizen, I plan to update you on Elon Musk's plans to buy Twitter and try to analyse what it all means.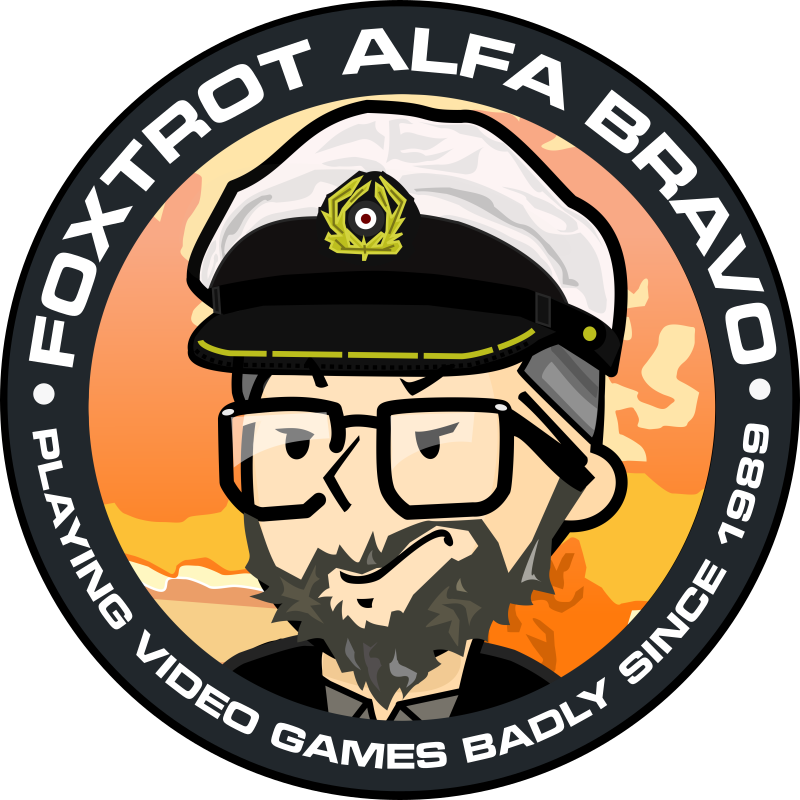 This podcast was recorded with a live audience on
my Twitch channel
. Details on the time of future recordings can usually be found
on my personal website
. Recordings of these streams get saved
to a YouTube playlist
for easy watching on demand after the fact.
Starting next week, I plan to release two episodes a week for the foreseeable future. I want to make up the episodes I dropped this year, which will take well into 2023. I plan to generally release episodes on Tuesday and Thursdays from now on. Unless circumstances prevent me, like in the coming week. I will also take my usual hiatus for the last few weeks of December.
What Happened so Far
I've reported on Elon Musk's propoal to buy Twitter – and the left's pathological fear of it – in episode 116 in early May. Now, after a period of it looking like the deal would fall apart and a major lawsuit, it looks like it's being finalised by the end of the week after all.
Here's a summary of the events leading up to today:
Timeline running up to the deal
January 2022: Elon Musk begins to buy Twitter shares.
March 2022: Musk proposes to join Twitter's board of directors, suggesting to either take the company private or start a rival social media platform. Twitter co-founder Jack Dorsey texted Musk in response that he hoped Twitter could become open-sourced and that he had unsuccessfully pushed for Musk's induction into Twitter's board a year prior, which had prompted his departure from his role as CEO.
4 April 2022: Musk announces that he had acquired 9.2% of Twitter's stock for $2.64 billion, making him the company's largest shareholder. Following the announcement, Twitter's stock experiences its largest intraday surge since the company's initial public offering (IPO) in 2013, rising by as much as 27%.
5 April 2022: Twitter invites Musk to join the company's board, which he accepts.
11 April 2022: Musk reverses his decision to join the board after publishing several tweets critical of the company, informing the board of his intention to make an offer to privatize Twitter.
14 April 2022: Musk makes an unsolicited and non-binding offer to purchase the company for $43 billion, or $54.20 per share, and take it private. The bid was described as a hostile takeover attempt, with the company responding that the board would "carefully review the proposal". In a TED interview, Musk states that he has aspirations for Twitter to become a "platform for free speech around the globe", calling free speech a "societal imperative for a functioning democracy" and insists that he had not made the offer to increase his wealth.
15 April 2022: Twitter's board of directors announces a poison pill strategy, which would allow shareholders to purchase additional stock in the event a hostile takeover should occur.
20 April 2022: Musk discloses that he has secured financing provided by a group of banks led by Morgan Stanley, Bank of America, Barclays, MUFG, Société Générale, Mizuho Bank, and BNP Paribas, for a potential tender offer to acquire the company. Twitter's largest institutional shareholders urge the company to "seriously consider" the offer.
After Twitter accepts Musk's proposal
25 April 2022: Twitter's board publicly and unanimously accepts the buyout offer for $44 billion, and Twitter is to become a private company once the transaction is completed sometime within 2022. The deal now requires shareholder and regulatory approval before it can be finalized, though analysts believed it was unlikely to be challenged by regulators. Musk was barred from disparaging the company or its employees before the transaction closed, which he has not honoured. The agreement also stipulated that if Musk backed out of the acquisition, he would be required to pay Twitter a $1 billion breakup fee. Tesla's stock sinks by more than $125 billion the next market day, causing Musk to lose approximately $30 billion of his net worth. After the acceptance is announced, Musk states that his first plan is to make the algorithm that ranks tweets in the content feed open source, in order to increase transparency. He has also states his intention to remove spambots and "authenticate all real humans".
28 April 2022: Twitter reassures advertising agencies that their work would not be seen next to offensive material – i.e. opinions Twitter regards as unacceptable.
5 May 2022: Musk secures a further $7.1 billion in funding, including from Oracle Corporation co-founder Larry Ellison, Saudi prince Al Waleed bin Talal Al Saud, venture capital firms Andreessen Horowitz and Sequoia Capital, along with sovereign wealth fund Qatar Holding.
The deal is called into question
13 May 2022: Musk states that the deal had been put "on hold" following reports that 5% of Twitter's daily active users were spam accounts, causing Twitter shares to drop more than 10%. Musk clarifies that he remained committed to the acquisition, and Twitter CEO Agrawal states that he expects the deal to close.
16 May 2022: In response to a thread by Twitter CEO Agrawal stating that an external review into the platform's users was impractical, Musk tweeted out a poop emoji.
17 May 2022: Musk states that the acquisition can not "move forward" until Twitter could prove the reports about bots false and proceeds to urge the SEC to investigate Twitter's daily user numbers. The same day, Twitter filed new documents with the SEC, including a detailed timeline of Musk's purchase, and affirmed they would "enforce the merger agreement" regardless of Musk's actions.
3 June 2022: The acquisition is cleared by U.S. antitrust review.
6 June 2022: In an email sent by Musk's attorney to Twitter three, Musk threatens to terminate his agreement with Twitter due to the company's refusal to comply with his request for data pertaining to its userbase. Twitter responded that they would continue to cooperate with Musk to ensure that the transaction was closed in accordance with their agreement.
8 June 2022: Twitter's board complies with Musk's demands, agreeing to provide him with a "firehose" data stream of tweets.
16 June 2022: Musk attends an all-hands meeting to answer questions from Twitter employees, discussing Twitter's content moderation policy, freedom of speech, potential layoffs, remote work, and "the cosmic nature of Twitter". Musk also expresses his desire for Twitter to reach one billion active users, and pledges his commitment to advertising as a source of revenue for Twitter.
6 July 2022: In a complaint filed by Whistleblower Aid with the SEC, U.S. Justice Department, and the FTC, former Twitter security officer Peiter Zatko accused several Twitter executives, including CEO Agrawal and certain board members, of making false or misleading statements about privacy, security, and content moderation on the platform in violation of the Federal Trade Commission Act of 1914 and SEC disclosure rules. These included misrepresentations to Musk made during the course of the acquisition bid, with the complaint specifically calling Agrawal's Twitter thread on 16 May deceptive.
7 July 2022: In a conference call, Twitter reveales that over one million spam accounts were removed daily, and reiterated that it was impossible to externally determine the exact number of these accounts as it would involve private user data.
Withdrawal of the deal
8 July 2022: Musk announces his intention to terminate the proposed acquisition, claiming in a regulatory filing that Twitter was in "material breach" of several parts of the agreement by refusing to comply with Musk's requests for spambot account data and dismissing high-ranking employees. In response, Twitter pledged to pursue legal action against Musk at the Delaware Court of Chancery with the goal of completing the acquisition. Twitter's stock sank by 7% after the news, dropping by a further 11% the next day.
12 July 2022: Twitter formally launches its lawsuit against Musk at the Delaware Court of Chancery.
25 August 2022: Judge Kathaleen McCormick rejects much of Musk's team's "absurdly broad" request for data pertaining to all of Twitter's users, but orders the company to produce data from 9,000 accounts it previously audit sampled.
29 August 2022: Musk files a "termination letter" with the SEC, citing Zatko's claims as evidence Twitter breached their contract, before asking McCormick to delay the trial by a few weeks. McCormick rejected the request, and Musk's team sent a third termination letter to Twitter.
30 August 2022: Facing increasing pressure from Musk, Twitter announces that it would combine its health team, tasked with preventing non-consensual nudity and child sexual exploitation on the platform, with its anti-spam team.
13 September 2022: Zatko testifies before the Senate Judiciary Committee, while Twitter shareholders voted in favour of the acquisition. Musk privately offers to purchase Twitter at the reduced prices of $31 billion and $39.6 billion and the company rejects both offers.
The acquisition is in the cards again
3 October 2022: Musk's legal team informs Twitter that Musk had changed his mind and decided to move forward with his proposed acquisition at the originally agreed-upon price of $54.20 per share, on the condition that Twitter drop its lawsuit. The reason for this reversal was attributed to concerns from Musk's team that they would not be able to prove that there was a material adverse effect justifying a break from contract. In response, McCormick asked both sides to propose to her how they should proceed. Twitter shares surged by 23% as a result of Musk's announcement. Neither Twitter nor Musk responded to McCormick's request, prompting her to announce that the trial would go forward as planned.
6 October 2022: McCormick agrees to a request by Musk to postpone the trial to 28 October so Musk can finalise his debt financing for the acquisition and adds that the trial would be rescheduled to November if the deal did not close by then.
13 October 2022: It is revealed that Musk is being investigated by the U.S. government for his conduct in the proposed buyout.
19 October 2022: Musk said in Tesla's third quarter earnings call that while he was "obviously overpaying for Twitter right now, the long-term potential for Twitter in my view is an order of magnitude greater than its current value."
20 October 2022: Bloomberg reports that officials in the Biden administration are discussing if the United States government should conduct a national security review of Musk's Twitter purchase and other ventures of Musk. President Joe Biden could block the purchase if a review recommends this option. The White House has insisted that Musk's purchase is not under a national security review.
24 October 2022: In a video conference call with bankers helping Musk fund the purchase, Musk said that he would complete the purchase by 28 October.
More details on the whole saga: Proposed acquisition of Twitter by Elon Musk, Wikipedia
What Will Happen When the Deal Goes Through?
Let's try to figure out what this means for Twitter and our society as a whole. Is Twitter still as important as Musk believes it is? Let's look at what makes Twitter special and talk about why Twitter's importance is much bigger than most people realise. The key are my colleagues in the media.
And when it comes to Elon Musk, there is a big disconnect between him saying he wants less censorship on Twitter and then making a big deal about Twitter not restricting bots and spammers enough – indirectly calling for more moderation and, thus, censorship.
How is this reconcilable with the political left being afraid to lose their censorship monopoly on the platform?
See also:
Producer Feedback
Continuing our discussion from the previous episode, Bazzawill says:
I fucked up when I said biological gender, I meant sex. However, I am starting to come round to your way of thinking where sex is purely about procreation. Therefore I am male in that respect (I have fathered children).

What I was eluding to regarding sex being more complicated could actually indicate biological gender. This is not necessary, as anyone should feel free to be any gender they feel. However, it is often used against people who reject that a person should be able to represent their gender different to their sex. The fact that there are biological markers that could indicate that some people will feel more comfortable in the opposite or in-between gender not only refutes transphobes but also validates what we might feel. There are multiple biological markers that can be found including some weirdness with XY chromosomes and other things.

Secondly, one small point on making a disability part of your identity. I agree and disagree with what you say. I am trying to thrive and live a great life without needing to refer to my disability (technically, autism is not a disability, but societal expectations are disabling). What I am trying to do is educate society in the challenges that may be faced by autists.
He also provided some feedback on the actual content of the episode and makes a few good points:
I have always somewhat been of the persuasion to ask the next question. There are times however it can cause problems. When you signed off the show, I had expected you to say "aim to misbehave", as you always have. And when you said "always ask the next question" (which was more apt for this episode and you may choose to adopt as a new sign off), I could not help but conflate the two. That is, asking the next question can sometimes be seen as misbehaving according to societal norms.

For example, when my wife has something to discuss with me and she is just expecting a neurotypical response in the affirmative, my proclivity to ask the next question (on a topic that after this line of questioning I will probably affirm) can be seen as being contrarian or negative for the sake of it.

That being said there should be no reason my wife and I should not be able to have a discussion asking the next question, but unfortunately emotions can get in the way. I, too, can feel hurt when my ideas are questioned in this way. That being said this is certainly a good tool one should do internally.

Also, to the point about when you were contacted about the darknet rather than journalists doing own research: While it is possible that it was pure laziness, there is something about talking to the "expert" as a journalist. The number of times I would have loved to talk with an "expert" on a subject, because I think it would have been more fruitful than my own research is significant.
If you have any thoughts on the things discussed in this or previous episodes, please join our forum and compare notes with other producers. You can also contact me in several other, more private ways.
If you are writing in from Russia, you might want to use my whistleblower contact form.
Toss a Coin to Your Podcaster
I am a freelance journalist and writer, volunteering my free time because I love digging into stories and because I love podcasting. If you want to help keep The Private Citizen on the air, consider becoming one of my Patreon supporters.

You can also support the show by sending money to

via PayPal, if you prefer.
This is entirely optional. This show operates under the value-for-value model, meaning I want you to give back only what you feel this show is worth to you. If that comes down to nothing, that's OK with me. But if you help out, it's more likely that I'll be able to keep doing this indefinitely.
Thanks and Credits
I'd like to credit everyone who's helped with any aspect of this production and thus became a part of the show. I am thankful to the following people, who have supported this episode through Patreon and PayPal and thus keep this show on the air:
Galteran, Rhodane the Insane, Steve Hoos, Butterbeans, Michael Small, 1i11g, Jonathan M. Hethey, Michael Mullan-Jensen, Jaroslav Lichtblau, Dave, Jackie Plage, Sandman616, ikn, Bennett Piater, Rizele, Vlad, avis, Joe Poser, Dirk Dede, Fadi Mansour, Kai Siers, David Potter, Mika, Cam, MrAmish, IndieGameiacs, Robert Forster, Captain Egghead, RJ Tracey, krunkle, Rick Bragg, RikyM, Barry Williams, Jonathan, astralc, Superuser, D and Florian Pigorsch.
Many thanks to my Twitch subscribers: Mike_TheDane, l_terrestris_jim, mtesauro, pkeymer, BaconThePork, IndigoCharlie, capn_egghead, Stoopidenduser, centurioapertus and redeemerf.
I am also thankful to Bytemark, who are providing the hosting for this episode's audio file.
Podcast Music
The show's theme song is Acoustic Routes by Raúl Cabezalí. It is licensed via Jamendo Music. Other music and some sound effects are licensed via Epidemic Sound. This episode's ending song is Racing Butterfly by OTE.