Examining the contemporary forces arrayed against those speaking what they perceive of as the truth, be it Julian Assange or that random dude on Facebook.
This episode of The Private Citizen covers recent revelations concerning the CIA plots to abduct or kill Julian Assange and related threats to free speech, culminating in the current efforts to force social media companies to censor large parts of the internet by billionaire eBay founder Pierre Omidyar and his political machine.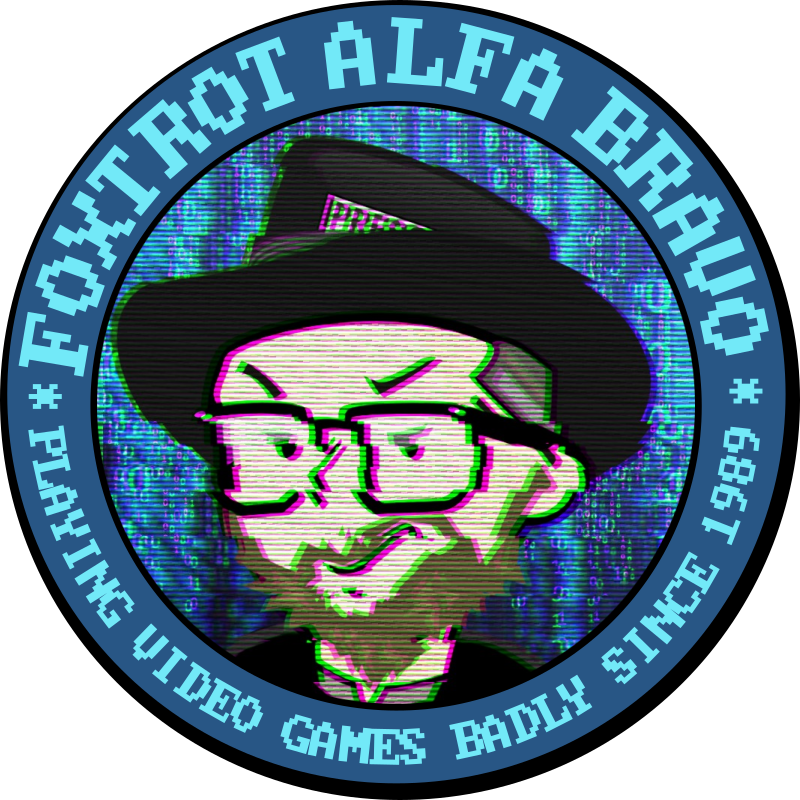 This podcast was recorded with a live audience on my Twitch channel. Details on the time of future recordings can usually be found on my personal website. Recordings of these streams get saved to a YouTube playlist for easy watching on demand after the fact.


The CIA vs. WikiLeaks
To shut up Julian Assange, and to disrupt his organisation's ability to disseminate secret documents leaked from the US intelligence apparatus, the CIA was discussing to assassinate him.
This Yahoo News investigation, based on conversations with more than 30 former U.S. officials – eight of whom described details of the CIA's proposals to abduct Assange – reveals for the first time one of the most contentious intelligence debates of the Trump presidency and exposes new details about the U.S. government's war on WikiLeaks. It was a campaign spearheaded by Pompeo that bent important legal strictures, potentially jeopardized the Justice Department's work toward prosecuting Assange, and risked a damaging episode in the United Kingdom, the United States' closest ally.

In late 2017, in the midst of the debate over kidnapping and other extreme measures, the agency's plans were upended when U.S. officials picked up what they viewed as alarming reports that Russian intelligence operatives were preparing to sneak Assange out of the United Kingdom and spirit him away to Moscow. The intelligence reporting about a possible breakout was viewed as credible at the highest levels of the U.S. government. At the time, Ecuadorian officials had begun efforts to grant Assange diplomatic status as part of a scheme to give him cover to leave the embassy and fly to Moscow to serve in the country's Russian mission.

In response, the CIA and the White House began preparing for a number of scenarios to foil Assange's Russian departure plans, according to three former officials. Those included potential gun battles with Kremlin operatives on the streets of London, crashing a car into a Russian diplomatic vehicle transporting Assange and then grabbing him, and shooting out the tires of a Russian plane carrying Assange before it could take off for Moscow. (U.S. officials asked their British counterparts to do the shooting if gunfire was required, and the British agreed, according to a former senior administration official.)

The intrigue over a potential Assange escape set off a wild scramble among rival spy services in London. American, British and Russian agencies, among others, stationed undercover operatives around the Ecuadorian Embassy. In the Russians' case, it was to facilitate a breakout. For the U.S. and allied services, it was to block such an escape. "It was beyond comical," said the former senior official. "It got to the point where every human being in a three-block radius was working for one of the intelligence services – whether they were street sweepers or police officers or security guards."
This was made possible through a concerted push within the US intelligence apparatus, and the government, to have WikiLeaks and Assange re-classified from journalists to something else. As if the legality (and morality) of plans by the CIA to abduct and kill people, civilians no less, would hinge on their job.
How to define WikiLeaks has long confounded everyone from government officials to press advocates. Some view it as an independent journalistic institution, while others have asserted it is a handmaiden to foreign spy services. "They're not a journalistic organization, they're nowhere near it," William Evanina, who retired as the U.S.'s top counterintelligence official in early 2021, told Yahoo News in an interview.

In the wake of the Snowden revelations, the Obama administration allowed the intelligence community to prioritize collection on WikiLeaks, according to Evanina, now the CEO of the Evanina Group. Previously, if the FBI needed a search warrant to go into the group's databases in the United States or wanted to use subpoena power or a national security letter to gain access to WikiLeaks-related financial records, "that wasn't going to happen," another former senior counterintelligence official said. "That changed after 2013."

Still chafing at the limits in place, top intelligence officials lobbied the White House to redefine WikiLeaks – and some high-profile journalists – as "information brokers," which would have opened up the use of more investigative tools against them, potentially paving the way for their prosecution, according to former officials. "Is WikiLeaks a journalistic outlet? Are Laura Poitras and Glenn Greenwald truly journalists?" the former official said. "We tried to change the definition of them, and I preached this to the White House, and got rejected."

By 2015, WikiLeaks was the subject of an intense debate over whether the organization should be targeted by law enforcement or spy agencies. Some argued that the FBI should have sole responsibility for investigating WikiLeaks, with no role for the CIA or the NSA. The Justice Department, in particular, was "very protective" of its authorities over whether to charge Assange and whether to treat WikiLeaks "like a media outlet," said Robert Litt, the intelligence community's senior lawyer during the Obama administration.

After the publication of the Democratic Party emails, there was "zero debate" on the issue of whether the CIA would increase its spying on WikiLeaks, said a former intelligence official. But there was still "sensitivity on how we would collect on them," the former official added. The CIA now considered people affiliated with WikiLeaks valid targets for various types of spying, including close-in technical collection – such as bugs – sometimes enabled by in-person espionage, and "remote operations," meaning, among other things, the hacking of WikiLeaks members' devices from afar, according to former intelligence officials.

The Obama administration's view of WikiLeaks underwent what Evanina described as a "sea change" shortly before Donald Trump, helped in part by WikiLeaks' release of Democratic campaign emails, won a surprise victory over Hillary Clinton in the 2016 election. As Trump's national security team took their positions at the Justice Department and the CIA, officials wondered whether, despite his campaign trail declaration of "love" for WikiLeaks, Trump's appointees would take a more hard-line view of the organization. They were not to be disappointed. "There was a fundamental change on how [WikiLeaks was] viewed," said a former senior counterintelligence official. When it came to prosecuting Assange – something the Obama administration had declined to do – the Trump White House had a different approach, said a former Justice Department official. "Nobody in that crew was going to be too broken up about the First Amendment issues."

On April 13, 2017, wearing a U.S. flag pin on the left lapel of his dark gray suit, Pompeo strode to the podium at the Center for Strategic and International Studies (CSIS), a Washington think tank, to deliver to a standing-room-only crowd his first public remarks as Trump's CIA director. "WikiLeaks walks like a hostile intelligence service and talks like a hostile intelligence service and has encouraged its followers to find jobs at the CIA in order to obtain intelligence," he said. "It's time to call out WikiLeaks for what it really is: a non-state hostile intelligence service often abetted by state actors like Russia," he continued.

It had been barely five weeks since WikiLeaks had stunned the CIA when it announced it had obtained a massive tranche of files – which it dubbed "Vault 7" – from the CIA's ultrasecret hacking division. Despite the CIA's ramped up collection on WikiLeaks, the announcement came as a complete surprise to the agency, but as soon as the organization posted the first materials on its website, the CIA knew it was facing a catastrophe.
Suddenly, everything is on the table.
The immediate question facing Pompeo and the CIA was how to hit back against WikiLeaks and Assange. Agency officials found the answer in a legal sleight of hand. Usually, for U.S. intelligence to secretly interfere with the activities of any foreign actor, the president must sign a document called a "finding" that authorizes such covert action, which must also be briefed to the House and Senate intelligence committees. In very sensitive cases, notification is limited to Congress's so-called Gang of Eight – the four leaders of the House and Senate, plus the chairperson and ranking member of the two committees.

But there is an important carveout. Many of the same actions, if taken against another spy service, are considered "offensive counterintelligence" activities, which the CIA is allowed to conduct without getting a presidential finding or having to brief Congress, according to several former intelligence officials. Often, the CIA makes these decisions internally, based on interpretations of so-called "common law" passed down in secret within the agency's legal corps. "I don't think people realize how much [the] CIA can do under offensive [counterintelligence] and how there is minimal oversight of it," said a former official.

Soon after the speech, Pompeo asked a small group of senior CIA officers to figure out "the art of the possible" when it came to WikiLeaks, said another former senior CIA official. "He said, 'Nothing's off limits, don't self-censor yourself. I need operational ideas from you. I'll worry about the lawyers in Washington.'" CIA headquarters in Langley, Va., sent messages directing CIA stations and bases worldwide to prioritize collection on WikiLeaks, according to the former senior agency official. The CIA's designation of WikiLeaks as a non-state hostile intelligence service enabled "the doubling down of efforts globally and domestically on collection" against the group, Evanina said. Those efforts included tracking the movements and communications of Assange and other top WikiLeaks figures by "tasking more on the tech side, recruiting more on the human side," said another former senior counterintelligence official.

U.S. spy agencies developed good intelligence on WikiLeaks associates' "patterns of life," particularly their travels within Europe, said a former national security official. Asked whether the CIA had broken into WikiLeaks' associates' homes and stolen or wiped their hard drives, a former intelligence official declined to go into detail but said that "some actions were taken."

Pompeo and others at the agency proposed abducting Assange from the embassy and surreptitiously bringing him back to the United States via a third country – a process known as rendition. The idea was to "break into the embassy, drag [Assange] out and bring him to where we want," said a former intelligence official. A less extreme version of the proposal involved U.S. operatives snatching Assange from the embassy and turning him over to British authorities. British acquiescence was far from assured. Former officials differ on how much the U.K. government knew about the CIA's rendition plans for Assange, but at some point, American officials did raise the issue with their British counterparts. "There was a discussion with the Brits about turning the other cheek or looking the other way when a team of guys went inside and did a rendition," said a former senior counterintelligence official. "But the British said, 'No way, you're not doing that on our territory, that ain't happening.'"

Some discussions even went beyond kidnapping. U.S. officials had also considered killing Assange, according to three former officials. One of those officials said he was briefed on a spring 2017 meeting in which the president asked whether the CIA could assassinate Assange and provide him "options" for how to do so. "It was viewed as unhinged and ridiculous," recalled this former senior CIA official of the suggestion. It's unclear how serious the proposals to kill Assange really were. "I was told they were just spitballing," said a former senior counterintelligence official briefed on the discussions about "kinetic options" regarding the WikiLeaks founder. "It was just Trump being Trump."

Nonetheless, at roughly the same time, agency executives requested and received "sketches" of plans for killing Assange and other Europe-based WikiLeaks members who had access to Vault 7 materials, said a former intelligence official. There were discussions "on whether killing Assange was possible and whether it was legal," the former official said.

Whatever Trump's view of the matter at the time, his NSC lawyers were bulwarks against the CIA's potentially illegal proposals, according to former officials. "While people think the Trump administration didn't believe in the rule of law, they had good lawyers who were paying attention to it," said a former senior intelligence official.
These days, while Assange is still facing dire legal consequences in the US, the focus has moved on from WikiLeaks.
Meanwhile, WikiLeaks may be increasingly obsolete. The growing ability of groups and individuals – whistleblowers or dissidents, spies or criminals – to publish leaked materials online diminishes the group's raison d'être. "We're kind of post-WikiLeaks right now," said a former senior counterintelligence official.
With other words: The threat is now perceived as coming from the whole internet.
The Campaign to Eradicate Free Speech on the Internet
Glenn Greenwald has revealed that Facebook whistleblower Frances Haugen is being financed by billionaire eBay founder Pierre Omidyar. In a very long profile of his employment history with Omidyar, he dissects the billionaire's political views and the ways he's pushing them on society.
At the end, he nicely sums up the situation we are facing because of people like Omidyar, Haugen and the politicians influenced by them:
The internet, as they know, is one of the few tools – arguably the only one – that can level the playing field, that can allow non-billionaires a fighting chance to be heard above the systems they erect and control. The absolute last thing we should want or tolerate is for those same billionaires scheming to control the internet, to eliminate the last vestige where dissent and free thought that is not subject to their oligarchical control can still thrive. The current billionaire-funded campaign that uses Haugen as a telegenic hero and exploits multiple political and health crises to keep fear levels high is about nothing other than seizing control of the internet, to permanently neutralize it as an oppositional force where dissent and anti-establishment organizing and discourse can thrive.

And if we are going to have real debates about what is and is not "harmful" content that must be banished from the internet under the penalty of criminal prosecution, then that should at the very least be a collective judgment, not one dominated by a tiny handful of multi-billionaires who use their bottomless wealth in the dark to shape society to conform to their ideological preferences and other interests.
So the internet, and people reporting what they perceive as the truth using it, are under attack not only from instruments of state power, but also from those in civil society who want to give the state even more instruments and more power to do so.
Instead of realising that the press, whistleblowers and plain and ordinary people, reporting what they have seen and experienced, are the only bullwark against misuse of power, liberal and progressive politicians – of all people – want to eradicate this freedom of speech. Simply because some of these people say and write things, they don't agree with. It's pretty mind-blowing, really.
I fear that, by the time the general public has woken up to what is really going on here, it will be too late. These freedoms will be gone and unrecoverable. Leaving the rich and powerful to be even more rich and powerful. If that is even possible.
Producer Feedback
Barry Williams chimes in again, after I talked about his feedback in the previous episode:
What year did you study in Australia? What year of your schooling was it?

I teach IT in Australia. You mentioned your school IT project of the "book your plane tickets website". That sounds like a good project I am just not sure my year 10s could accomplish that.

Also you continue to educate me on the definition of COVID-19. I was unaware that if I contract SARS-CoV-2 and only get mild flu like symptoms. I did not get COVID-19. As a middle school science teacher I am concerned about my knowledge in this area, but I do not currently teach year 11/12 biology nor did I study this.
If you have any thoughts on the things discussed in this or previous episodes, please feel free to contact me. In addition to the information listed there, we also have an experimental Matrix room for feedback. Try it out if you have an account on a Matrix server. Any Matrix server will do.
Toss a Coin to Your Podcaster
I am a freelance journalist and writer, volunteering my free time because I love digging into stories and because I love podcasting. If you want to help keep The Private Citizen on the air, consider becoming one of my Patreon supporters.

You can also support the show by sending money to

via PayPal, if you prefer.
This is entirely optional. This show operates under the value-for-value model, meaning I want you to give back only what you feel this show is worth to you. If that comes down to nothing, that's OK with me. But if you help out, it's more likely that I'll be able to keep doing this indefinitely.
Thanks and Credits
I like to credit everyone who's helped with any aspect of this production and thus became a part of the show. This is why I am thankful to the following people, who have supported this episode through Patreon and PayPal and thus keep this show on the air:
Georges, Steve Hoos, Butterbeans, Jonathan M. Hethey, Michael Mullan-Jensen, Dave, Michael Small, 1i11g, Jaroslav Lichtblau, Jackie Plage, Philip Klostermann, Vlad, ikn, Bennett Piater, Kai Siers, tobias, Fadi Mansour, Rhodane the Insane, Joe Poser, Dirk Dede, m0dese7en, Sandman616, David Potter, Mika, Rizele, Martin, avis, MrAmish, Dave Umrysh, drivezero, RikyM, Cam, Barry Williams, Jonathan, Captain Egghead, RJ Tracey, Rick Bragg, D, Robert Forster, Superuser, Noreply and astralc.
Many thanks to my Twitch subscribers: Mike_TheDane, jonathanmh_com, Sandman616, BaconThePork, m0dese7en_is_unavailable, l_terrestris_jim, Galteran, redeemerf, buttrbeans and jj_guevara.
I am also thankful to Bytemark, who are providing the hosting for this episode's audio file.
Podcast Music
The show's theme song is Acoustic Routes by Raúl Cabezalí. It is licensed via Jamendo Music. Other music and some sound effects are licensed via Epidemic Sound. This episode's ending song is Tennessee on My Mind by Will Harrison.