The Danes say they have proof that the Russians blew up Nord Stream. But the fact that they want to keep this proof secret makes me think it does not exist and the whole thing is another attempt to distract people from Seymour Hersh's original reporting.
I won't be able to release a podcast episode during the coming week, but here's an advance release to tide you over. I should be back with another episode at the start of May.
A Second CIA Cover Story?
The German news site T-Online has claimed that they have information that proves the Russians blew up Nord Stream. This is based in part of information published by the daily newspaper Information in Denmark.
In this episode, we will look at how likely this story is or if it's another cover story to detract from Seymour Hersh's original report.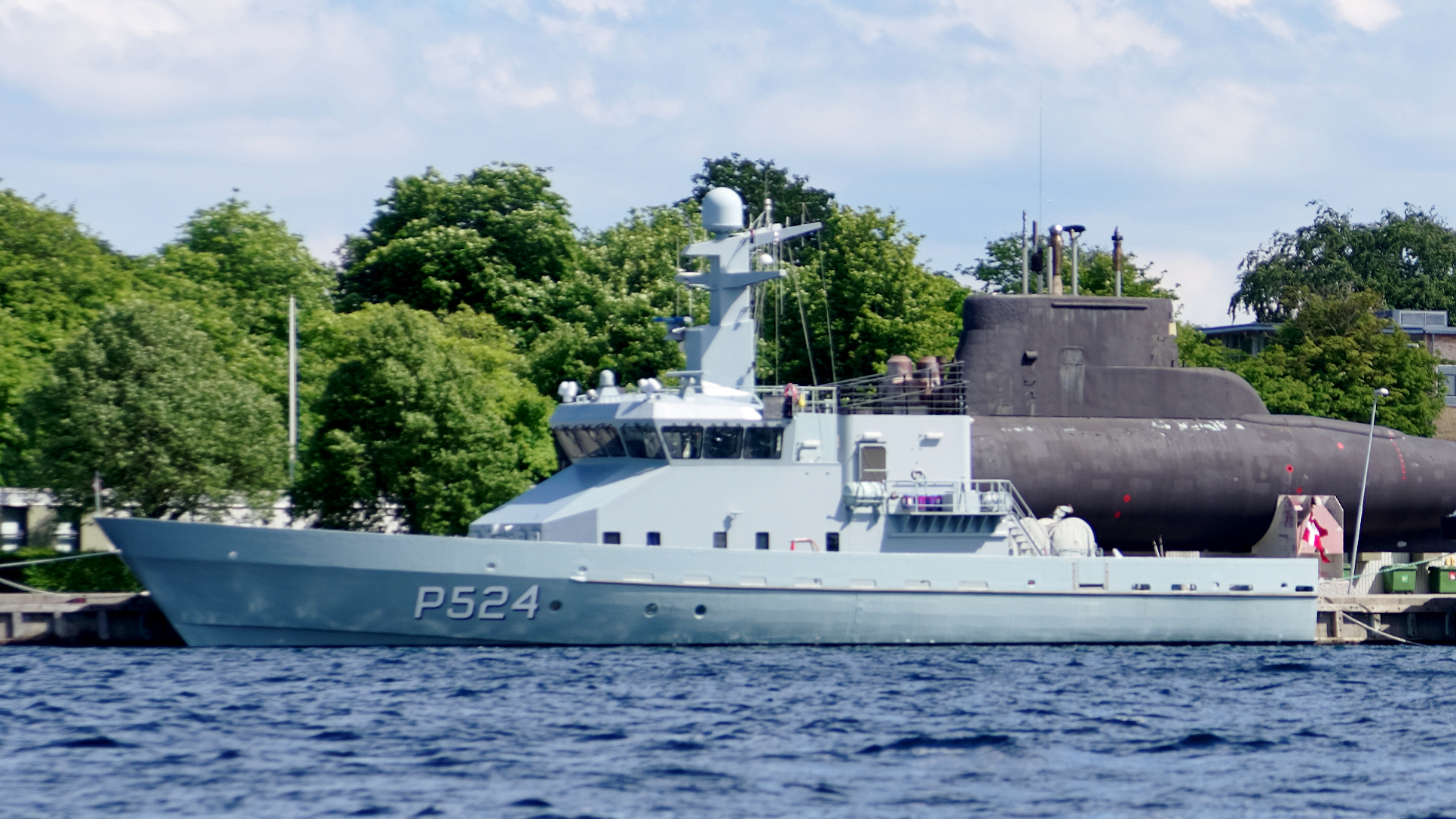 Danish Royal Navy coastal patrol vessel P524 Nymfen at a naval base in Copenhagen in June 2022 (image source: Jakub Hałun, CC BY-SA 4.0)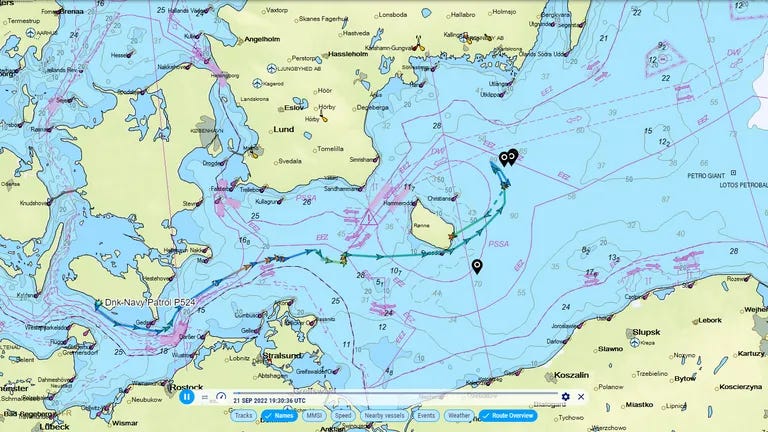 A record of what seems to be the AIS data received from P524 Nymfen during its patrol from Rødbyhavn to the Danish island of Bornholm off the coast of Sweden (screenshot: T-Online)
You can read the whole story in this article I published after these news came out.
Producer Feedback
I value your input greatly. If you have any opinions or remarks on the things discussed in this episode, please add a comment at the bottom of this page. You can also use one of the other ways to contact me about this, or any previous episode. Please also write me if you have ideas for things I should cover.
Commenting on a post on my blog SteveB said something that also applies to episode 151 of the podcast:
I personally feel that the real tragedy is that absolutely nothing has come of the information that was released. Techies were once again vindicated in their beliefs of what was happening, as was the case with the Snowden revelations, but that was it. The MSM attempted to hide or at least limit the impact of what was done. While in America, it is technically possible for a company to censor speech on it's platform, it is not possible for the government to do so. The Twitter files showed that the government had taken a hand in censorship, yet absolutely nothing was done to stop it from continuing to happen. Rather a sorry state of affairs.
And on episode 149, my take on the first cover story for the Nord Stream attack, he commented:
Unfortunately, the continued dishonesty and fact that our governments no longer believe they are in power to serve the people means that I believe you are probably right here. We have gotten to the point that if you told me one of our leaders used their personal finances to start a trust fund to help sick orphans, I wouldn't believe you and would want proof. However, if you told me that they had committed another scandal of any sort, it wouldn't even phase me, as I have lost count of how many they have been caught in this week alone.

In the case of this episode, a short list from the top of my head would be: gulf of tonkin, bay of pigs, Iran Contra, Hungarian uprising, Iraqi weapons of mass distruction, Wuhan gain of function research, biolabs in Ukraine, Gitmo, and these are just off the top of my head.
Credits
This podcast is provided free of charge and free of obligations under the value-for-value model. However, as a freelance journalist volunteering my time to produce this show, I need your support. If you like my work and want to make sure The Private Citizen keeps going, please consider joining my Patreon.
---
Showrunners
Executive Producers
1i11g
Butterbeans
Jaroslav Lichtblau
Rizele
Sandman616
Supervising Producers
avis, Bennett Piater, Dave, ikn, Jackie Plage, Jonathan M. Hethey, krunkle, Michael Mullan-Jensen, Robert Forster, Tobias Weber
Producers
Andrew Davidson, astralc, Cam, Captain Egghead, David Potter, Dirk Dede, Fadi Mansour, Florian Pigorsch, Joe Poser, Mika, MrAmish, Rick Bragg, RJ Tracey
Associate Producers
D, Jonathan, Juhan Sonin, Kai Siers, RikyM, Steve Hoos, Vlad
---
Thanks to Bytemark, who are providing the hosting and bandwidth for this episode's audio file.
The show's theme song is Acoustic Routes by Raúl Cabezalí, licensed via Jamendo Music. This episode's ending song is Surrender Some Hurt by American Legion, licensed via Epidemic Sound.