To cover up Seymour Hersh's report, the CIA planted a fake story about the Nord Stream pipeline sabotage with the press. Chancellor Scholz might even have discussed this cover-up with President Biden in person.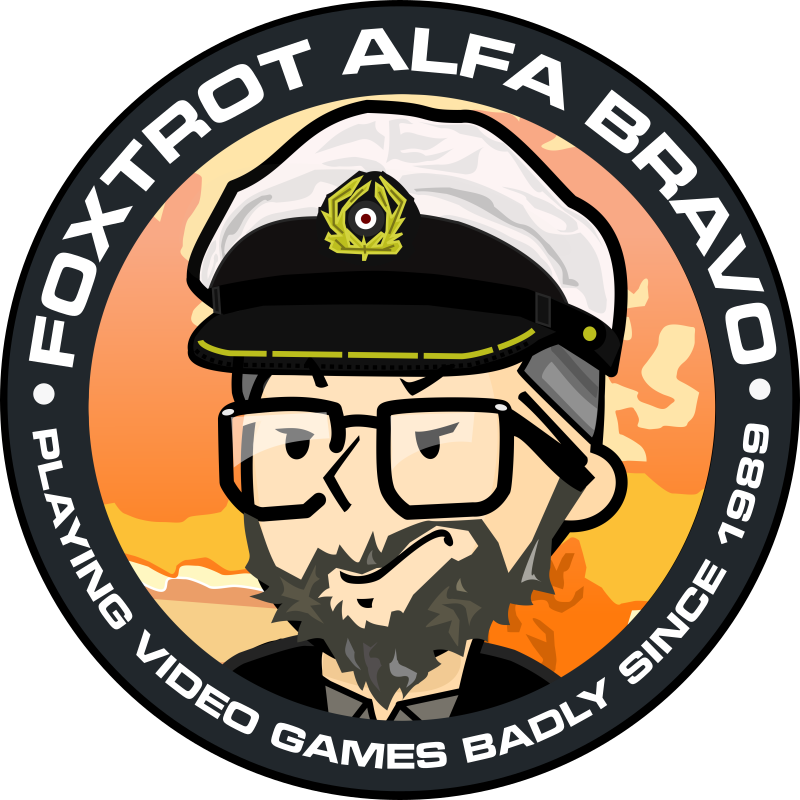 This podcast episode was recorded with a live audience on my Twitch channel. Recordings of these streams get saved to a YouTube playlist so you can watch them on demand at your leisure.
I messed up the release of the previous episode – not once, but twice! Please excuse my stupidity on this.
In other news, I have now directly embedded the forum commenting feature into the show notes. Please feel free to chime in with your five cents!
The CIA Orchestrated a Cover-Up of the Hersh Story
In the previous episode of the podcast, I have told you about veteran investigative reporter Seymour Hersh making the case that the US Navy blew up the Nord Stream pipelines in an operation planned by the CIA and sanctioned by President Biden. This story made a lot of sense to me. The alternative theories didn't.
Now, Hersh has published a second story alleging that the stories in The New York Times and Die Zeit about an Ukrainian operation via a yacht chartered in Germany where a false flag operation by the CIA designed to hoodwink the press. Or rather give the press the out it wanted: A story it could publish that wouldn't endanger the Status Quo by implicating the Biden government in an act of war on Germany, Denmark and Russia.
Press aides for the White House and Central Intelligence Agency have consistently denied that America was responsible for exploding the pipelines, and those pro forma denials were more than enough for the White House press corps. There is no evidence that any reporter assigned there has yet to ask the White House press secretary whether Biden had done what any serious leader would do: formally "task" the American intelligence community to conduct a deep investigation, with all of its assets, and find out just who had done the deed in the Baltic Sea. According to a source within the intelligence community, the president has not done so, nor will he. Why not? Because he knows the answer.
The German Government is Complicit
What's very interesting to me about this, is that, apparently, the German Government was complicit in this cover-up. On the highest level. It seems that Chancellor Scholz actually met personally with Biden about this.
In early March, President Biden hosted German Chancellor Olaf Scholz in Washington. The trip included only two public events – a brief pro forma exchange of compliments between Biden and Scholz before the White House press corps, with no questions allowed; and a CNN interview with Scholz by Fareed Zakaria, who did not touch on the pipeline allegations. The chancellor had flown to Washington with no members of the German press on board, no formal dinner scheduled, and the two world leaders were not slated to conduct a press conference, as routinely happens at such high-profile meetings. Instead, it was later reported that Biden and Scholz had an 80-minute meeting, with no aides present for much of the time. There have been no statements or written understandings made public since then by either government, but I was told by someone with access to diplomatic intelligence that there was a discussion of the pipeline exposé and, as a result, certain elements in the Central Intelligence Agency were asked to prepare a cover story in collaboration with German intelligence that would provide the American and German press with an alternative version for the destruction of Nord Stream 2. In the words of the intelligence community, the agency was "to pulse the system" in an effort to discount the claim that Biden had ordered the pipelines' destruction. At this point, it must be noted that Chancellor Scholz, whether or not he was alerted of the destruction of the pipeline in advance – still an open question – has clearly been complicit since last fall in support of the Biden Administration's cover-up of its operation in the Baltic Sea.
I wonder if Scholz extracted some favours as payback for this. But knowing the clowns in this government, that probably didn't occur to him. He probably wouldn't have the balls either.
Journalists Get the Lies They Want
According to Hersh, The New York Times was fed the fake story by their usual intelligence sources. Die Zeit apparently was more sceptical, but was bum-rushed into publishing its story by the Times.
The agency did its job and, with the help of German intelligence, concocted and planted stories about an ad hoc "off the books" operation that had led to the destruction of the pipelines. The scam led to a March 7 report in the New York Times citing an anonymous American official claiming that "[n]ew intelligence … suggests" that "a pro-Ukrainian group" may have been involved in the pipeline's destruction; and an online report the same day in Die Zeit, Germany's most widely read weekly newspaper, stating that German investigative officials had tracked down a chartered luxury sailing yacht that was known to have set off on September 6 from the German port at Rostock past Bornholm island off the coast of Denmark. The island is a few miles from the area where the pipelines were destroyed on September 26. The yacht had been rented from Ukrainian owners and manned by a party of six: a captain, two divers, two divers' assistants, and a doctor. Five were men, and one a woman. False passports were involved. (Holger Stark, author of the Die Zeit report, told me after publication of this report that he had been following the criminal investigation into the yacht and its whereabouts for months, and he and the newspaper decided to rush to publish what they knew upon learning of the New York Times report. He had no contact with German intelligence.)
I wonder if Stark was lying or if there actually was an investigation "for months". If there was, what was being investigated and why? If it was a legit investigation in the pipeline attack, why didn't Die Zeit go to press earlier? Was this whole yacht incident part of a deep cover operation by the CIA? So many questions. I just wish some journalists with access to this stuff would actually do their fucking jobs and investigate it for real.
The two publications included cautions in their stories noting that, as the Times put it, "there was much they did not know." The new information was, however, also said to have given officials "increased … optimism" that a firm conclusion about the perpetrators would be reached. But it would take a long time, according to various senior officials in Washington and Germany. The message was that the press and the public should stop asking questions and let the investigators unravel the truth. Which, of course, would never come. The experienced Stark, who heads Die Zeit's investigative unit, went a step further and noted that there were some "in international security services" who had not excluded the possibility that the yacht story "was a false flag operation." Indeed, it was.

"It was a total fabrication by American intelligence that was passed along to the Germans, and aimed at discrediting your story," I was told by a source within the American intelligence community. The disinformation professionals inside the CIA understand that a propaganda gambit can only work if those on receiving are desperate for a story that can diminish or displace an unwanted truth. And the truth in question is that President Joe Biden authorized the destruction of the pipelines and will have a difficult time explaining away his action as Germany and its Western European neighbors suffer as businesses are shuttered amid high day-to-day energy costs.
c.f.: Intelligence Suggests Pro-Ukrainian Group Sabotaged Pipelines, U.S. Officials Say, The New York Times / Nord-Stream-Ermittlungen: Spuren führen in die Ukraine, Die Zeit
Producer Feedback
I value your input greatly. If you have any opinions or remarks on the things discussed in this episode, please add a comment at the bottom of this page. You can also use one of the other ways to contact me about this, or any previous episode. Please also write me if you have ideas for things I should cover.
Galteran writes:
It seems to me that you have called a spade a spade by talking about an act of war. How else could it be that the intelligence community seems to continue making a big fuzz about this by pimping an alternative explanation?
From the link he provided:
Last week, Danish authorities said a tubular object, protruding around 40 cm (16 inches) from the seabed and 10 cm in diameter, had been found during an inspection of the last remaining intact pipeline by Swiss-based operator Nord Stream 2 AG.

"With a view to further clarifying the nature of the object, Danish authorities have decided to salvage the object with assistance from the Danish Defence," the country's Energy Agency said in a statement on Thursday.

The Danish Energy Agency has in that context invited the owner of the pipeline, Nord Stream 2 AG, to participate in the operation," it said, adding it was awaiting a response from the operator.

Spiegel reports that the Danes are saying it could be a smoke buoy, which is interesting, because Seymour Hersh's original report on How America Took Out The Nord Stream Pipeline featured a sonar buoy allegedly dropped to trigger the pipeline charges. Naturally, I have no idea whether such a buoy would be so small, and it seems improbable that it would've ended up directly adjacent to the intact Nord Stream 2 pipe. Perhaps this is all part of a publicity operation to disarm this aspect of the sabotage story.

At any rate, the timing is odd, for this latest report comes two days after Seymour Hersh's follow-up piece on the origins of the sailboat-saboteur account of the attack. This, you'll recall, is the story that appeared simultaneously in major American and German media, directly after the early March meeting between German Chancellor Olaf Scholz and U.S. Presdent Joe Biden in Washington. Hersh seems to confirm widespread suspicions about how that report originated.
c.f.: Denmark invites Nord Stream operator to help salvage unidentified object, Reuters / Dänemark will Gegenstand bergen – zusammen mit Russland, Der Spiegel
Credits
This podcast is provided free of charge and free of obligations under the value-for-value model. However, as a freelance journalist volunteering my time to produce this show, I need your support. If you like my work and want to make sure The Private Citizen keeps going, please consider joining my Patreon.
---
Showrunners
Executive Producers
1i11g
Butterbeans
Jaroslav Lichtblau
Rizele
Sandman616
Supervising Producers
avis, Bennett Piater, Dave, ikn, Jackie Plage, Jonathan M. Hethey, krunkle, Michael Mullan-Jensen, Robert Forster, Tobias Weber
Producers
Andrew Davidson, astralc, Cam, Captain Egghead, David Potter, Dirk Dede, Fadi Mansour, Florian Pigorsch, Joe Poser, Michael Small, Mika, MrAmish, Rick Bragg, RJ Tracey
Associate Producers
Barry Williams, D, Jonathan, Juhan Sonin, Kai Siers, RikyM, Steve Hoos, Vlad
---
Thanks to Bytemark, who are providing the hosting and bandwidth for this episode's audio file.
The show's theme song is Acoustic Routes by Raúl Cabezalí, licensed via Jamendo Music. This episode's ending song is Ready to See My Baby by Big Girl, licensed via Epidemic Sound.