Before Russia's full-scale invasion of Ukraine, US President Biden authorised a plan to blow up the Nord Stream pipelines, which the US military executed last summer under cover of the BALTOPS 22 exercise.
Seymour Hersh Says the US Military Blew up Nord Stream
On 8 February, veteran investigative reporter Seymour Hersh (who won a Pulitzer for his uncovering of the My Lai massacre in Vietnam) came out of retirement and took to Substack to publish his story of how the Nord Stream pipelines were blown up: How America Took Out The Nord Stream Pipeline.
His reporting, based on a single anonymous source, alleges that the Biden administration planned the attack about half a year before the Russian escalation of the war in Ukraine and then executed it as part of the BALTOPS 22 exercise. The story implicates the Norwegian Navy in helping with the operation and states that it was planned by the CIA but then moved into the purview of the US Navy to prevent the intelligence community having to brief Congress on it.
Much of his reporting echoes suspicions I had voiced in episode 125 of this podcast.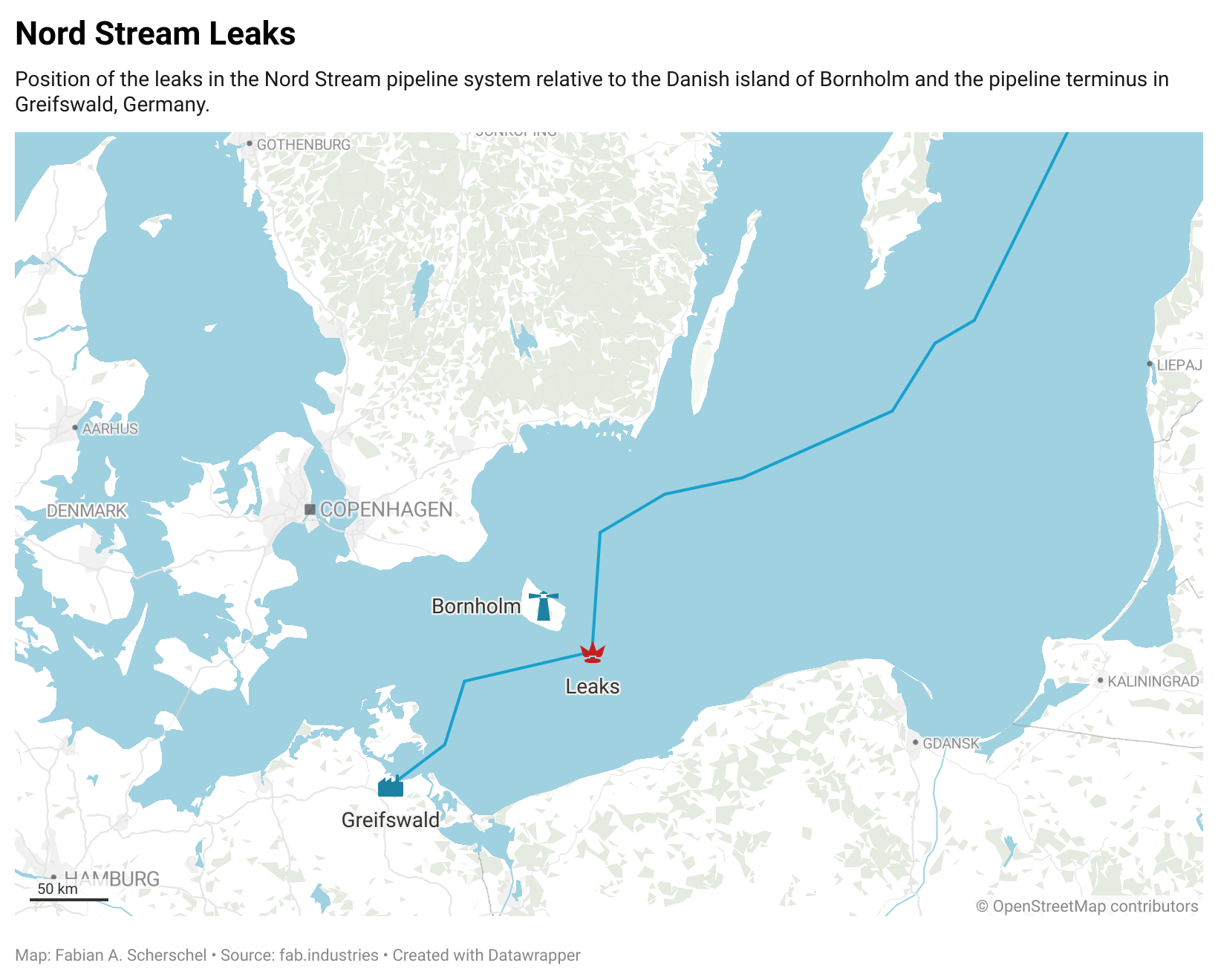 How Believable Is This Story?
Hersh's sourcing is sparse, but giving his track record, I think the story is trustworthy.
Hersh has previously uncovered the My Lai massacre, Operation Menu, the recovery of submarine K-129 by the Hughes Glomar Explorer, CIA domestic espionage on anti-war Americans under LBJ and Nixon, the role of Henry Kissinger in the Vietnam War and the bombing of Cambodia as well as the torture of prisoners in Abu Ghraib.
More crucially, nobody seems to have come up with a credible reason for Russia to destroy their own pipeline. To the contrary, Russia seems to be interested in repairing the Nord Stream pipelines. And both Biden an Newland even threatened to blow up the pipeline before it exploded.
An alternative theory alleging that pro-Ukrainian actors did it seems far less credible than Hersh's story. Ukraine, of course, has denied all involvement. Like Russia and the US.
We will, of course, not find out if Hersh is correct. Not for a long time. The mainstream press will not investigate it, because there is too much at stake for the US. If Hersh is correct, this sabotage mission was an act of war, both against Germany and Russia (the owners of the pipeline) and also against Denmark (as it happened inside Danish territorial waters).
Producer Feedback
I value your input greatly. If you have any opinions or remarks on the things discussed in this, or previous episodes, or ideas for future ones, please contact me.
Credits
This podcast is provided free of charge and free of obligations under the value-for-value model. However, as a freelance journalist volunteering my time to produce this show, I need your support. If you like my work and want to make sure The Private Citizen keeps going, please consider joining my Patreon.
---
Showrunners
Executive Producers
1i11g
Butterbeans
Jaroslav Lichtblau
Rizele
Sandman616
Supervising Producers
avis, Bennett Piater, Dave, ikn, Jackie Plage, Jonathan M. Hethey, krunkle, Michael Mullan-Jensen, Robert Forster, Tobias Weber
Producers
Andrew Davidson, astralc, Cam, Captain Egghead, David Potter, Dirk Dede, Fadi Mansour, Florian Pigorsch, Joe Poser, Michael Small, Mika, MrAmish, Rick Bragg, RJ Tracey
Associate Producers
Barry Williams, D, Jonathan, Juhan Sonin, Kai Siers, RikyM, Steve Hoos, Vlad
---
Thanks to Bytemark, who are providing the hosting and bandwidth for this episode's audio file.
The show's theme song is Acoustic Routes by Raúl Cabezalí, licensed via Jamendo Music. This episode's ending song is I Won't Stop Now by Nikki Gee, licensed via Epidemic Sound.