Someone blew up the Nord Stream pipeline, bringing natural gas from Russia to Europe, via Germany. Was it the Russians? Did the Americans do it? Why? And what will happen now?
On this week's episode of The Private Citizen, I'll take a look at a developing story: What happened to the Nord Stream pipeline on Monday?
The Nord Stream Leaks
On 26 September, three leaks appeared on the underwater pipeline system Nord Stream. One on Nord Stream 2 and two leaks on Nord Stream 1. It is highly likely, that these leaks are a result of sabotage.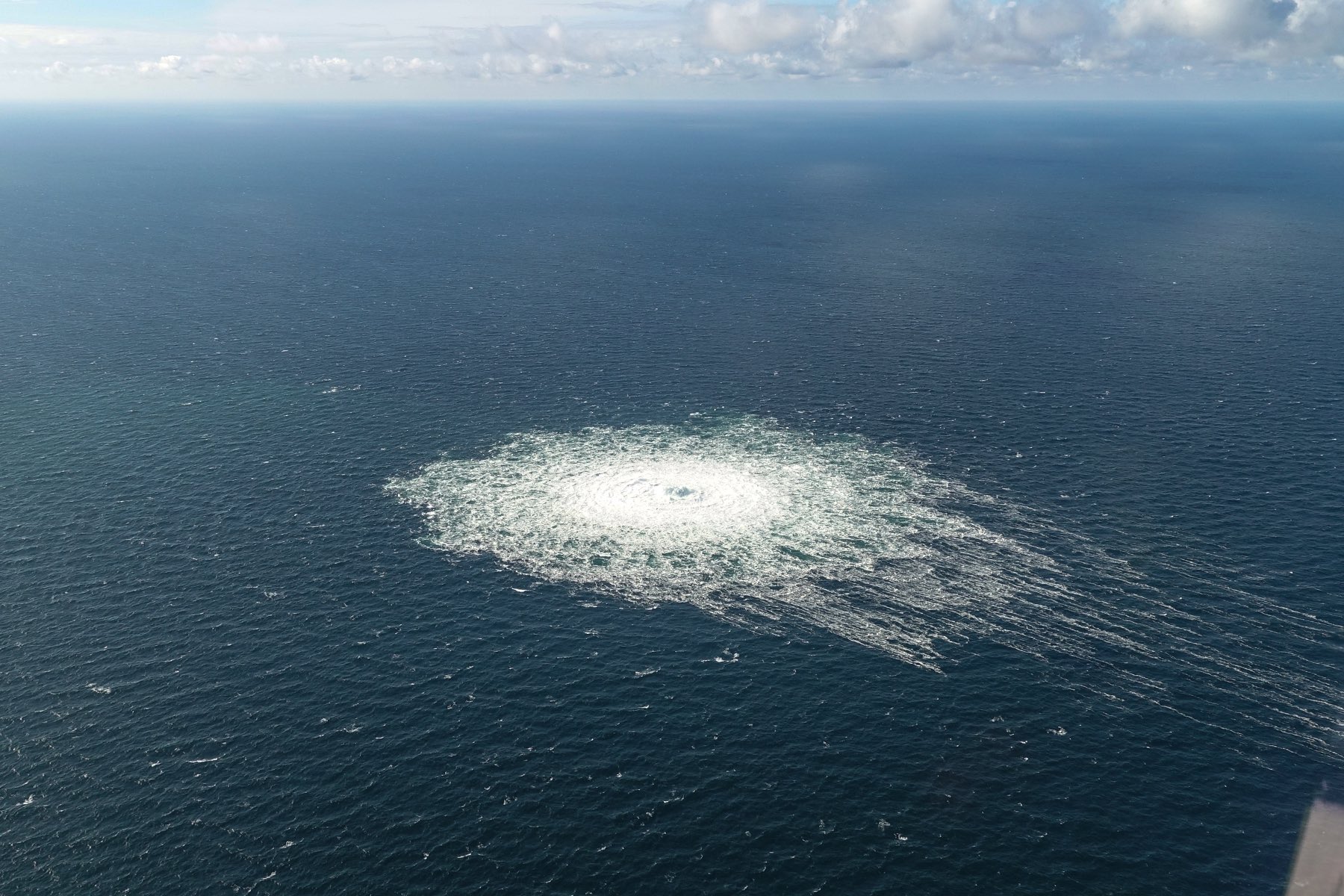 Picture taken of one of the leaks by a Forsvaret F-16 aircraft
(Image source: Danish Armed Forces)
The Nord Stream leaks are located in the section of the pipeline just east of the Danish island of Bornholm. The incident developed a day after Norway and Poland officially opened the rival pipeline Baltic Pipe.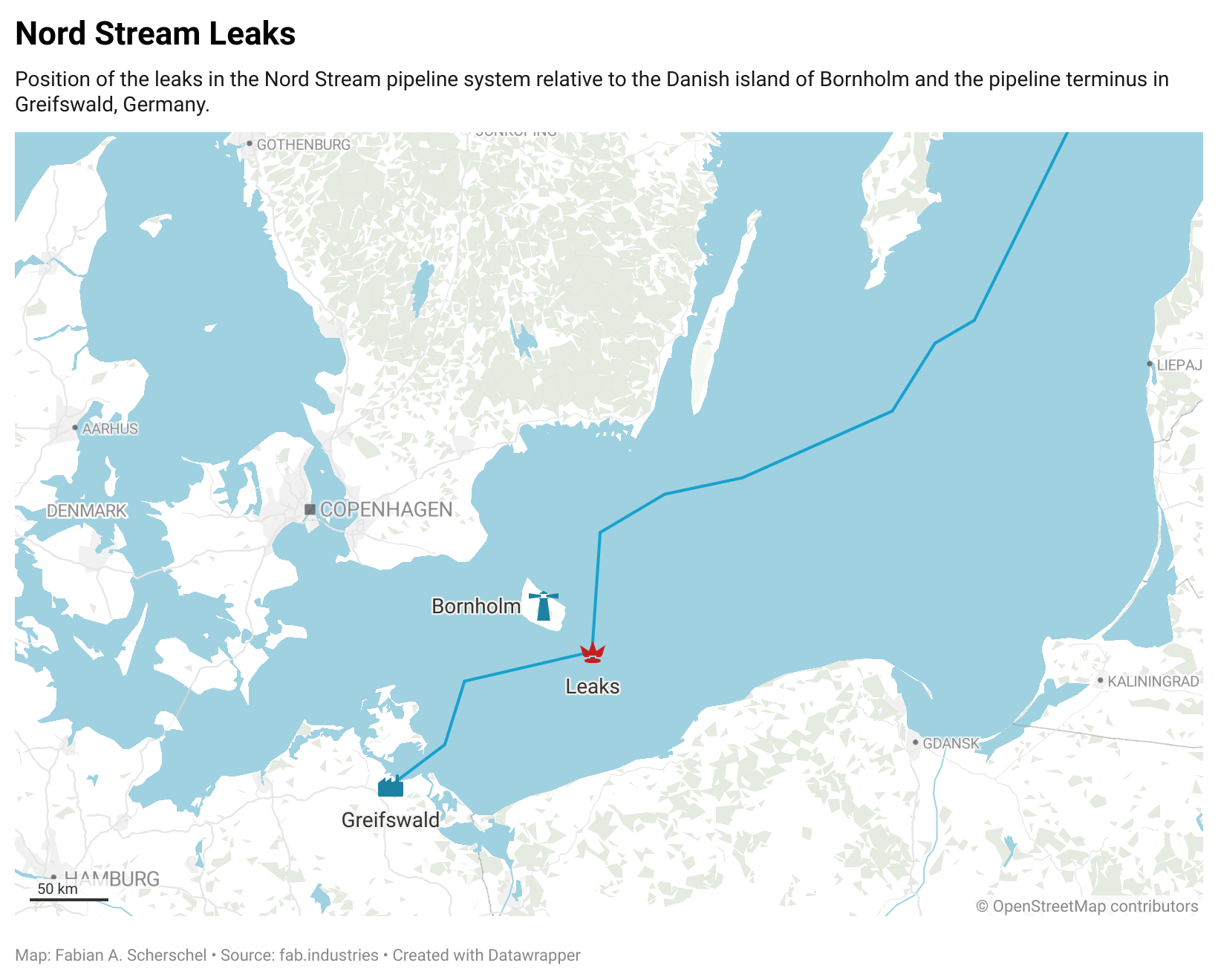 At a depth of 70 metres, sabotage was most likely carried out by divers, maybe supported by a mini-sub and a submarine or a surface vessel. Russia historically had the capability to do something like this via submarine, but that capability has waned and there probably were no such units in the area at the time. With the huge naval base in Kaliningrad close by, Russia certainly has appropriate surface vessels in the area.
It is likely that the divers planted explosives that were timed. It is therefore very hard to ascertain when they were planted. Or by whom.
Since both Joe Biden and Victoria Nuland did in the past announce that the US has the capability to "shut down" Nord Stream and would do so, there is some speculation whether the US were involved.
Interestingly, USS Kearsarge (LHD 3) and accompanying vessels of the US Navy Amphibious Ready Group moved through the area a week prior to the incident on the way home from the BALTOPS 22 exercise. Kearsarge is a Wasp-class amphibious assault ship.
The LHDs can support amphibious landings in two forms: by landing craft and by helicopter. In the 81 by 15.2 m by 8.5 m high well deck, the LHDs can carry three Landing Craft Air Cushion, twelve Landing Craft Mechanised, or 40 Amphibious Assault Vehicles (AAVs), with another 21 AAVs on the vehicle deck.

Each ship is capable of hosting 1,894 personnel of the United States Marine Corps; almost the full strength of a marine expeditionary unit (MEU). A Wasp-class vessel can transport up to 2,860 m2 of cargo, and another 1,858 m2 is allocated for the MEU's vehicles, which typically include 5 M1 Abrams battle tanks, up to 25 AAVs, 8 M198 howitzers, 68 trucks, and up to 12 other support vehicles. A six-track internal monorail system and six 5,400 kg internal elevators are used to shift cargo from the cargo holds to landing craft in the well deck.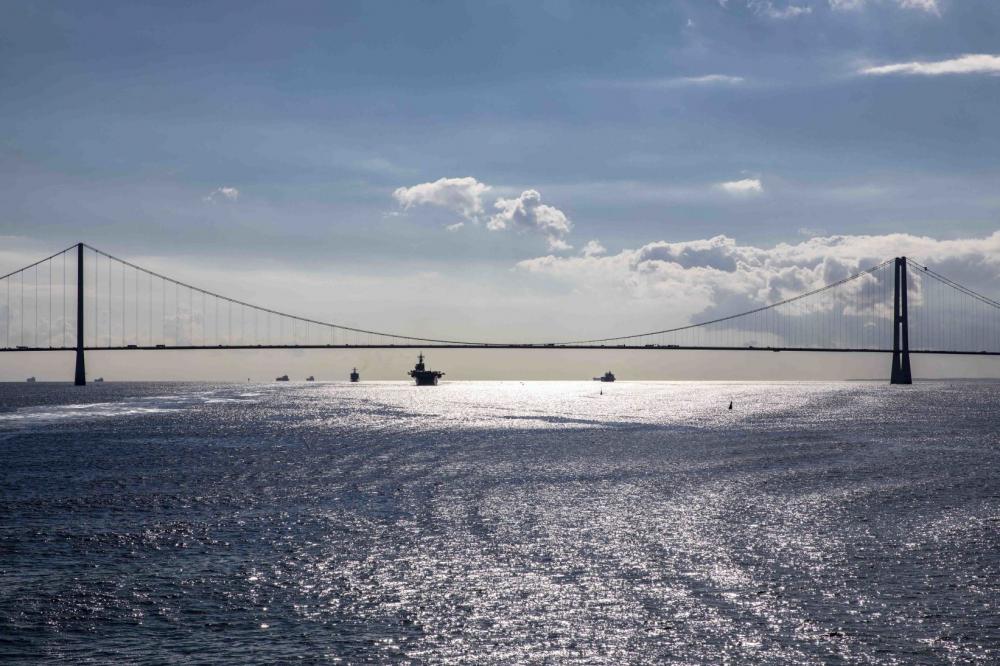 The US Navy Amphibious Ready Group led by USS Kearsarge (LHD 3) passes under the Great Belt Bridge in the Skagerrak on 22 September
(Image source: US Navy)
There were also some crazy ideas about the fact that the Russian sail training ship Mir passed the sea around Bornholm at roughly the time when the explosions happened.
Right now, it is impossible to tell who attacked the pipeline (and therefore why). There are several theoretical options:
The Russians attacked the pipeline as a false flag operation to drive up energy prices in Europe and cripple the European economy. But that would mean they intentionally destroyed one of their biggest bargaining chips in the economic war with Germany and the European Union.
The Americans attacked the pipeline to drive Germany and the rest of Europe further into their camp and to isolate the Russians. This would also benefit the US because it exports LNG to Europe.
The Ukrainians are behind the attack. Probably the most logical assumption from the viewpoint of who gains something from the incident, but also least likely because of the capabilities of the Ukrainian Armed Forces.
Probably extremely unlikely and a James-Bond-esque scenario, but theoretically, a rival company could have been behind the attack. Say the people running Baltic Pipe.
c.f.: CIA warned Berlin about possible attacks on gas pipelines in summer
Producer Feedback
I am currently compiling material for an upcoming feedback-only episode. So please email me, post on the forum and keep your feedback coming!
If you have any thoughts on the things discussed in this or previous episodes, please join our forum and compare notes with other producers. You can also contact me in several other, more private ways.
If you are writing in from Russia, you might want to use my whistleblower contact form.
Toss a Coin to Your Podcaster
I am a freelance journalist and writer, volunteering my free time because I love digging into stories and because I love podcasting. If you want to help keep The Private Citizen on the air, consider becoming one of my Patreon supporters.

You can also support the show by sending money to

via PayPal, if you prefer.
This is entirely optional. This show operates under the value-for-value model, meaning I want you to give back only what you feel this show is worth to you. If that comes down to nothing, that's OK with me. But if you help out, it's more likely that I'll be able to keep doing this indefinitely.
Thanks and Credits
I'd like to credit everyone who's helped with any aspect of this production and thus became a part of the show. I am thankful to the following people, who have supported this episode through Patreon and PayPal and thus keep this show on the air:
Galteran, Rhodane the Insane, Steve Hoos, Butterbeans, Michael Small, 1i11g, Jonathan M. Hethey, Michael Mullan-Jensen, Dave, Jaroslav Lichtblau, Jackie Plage, Sandman616, ikn, Bennett Piater, Vlad, Rizele, avis, Joe Poser, Dirk Dede, Fadi Mansour, Kai Siers, David Potter, Mika, Cam, MrAmish, Captain Egghead, RJ Tracey, Robert Forster, Rick Bragg, RikyM, Barry Williams, Jonathan, krunkle, astralc, IndieGameiacs, Superuser, D and Florian Pigorsch.
Many thanks to my Twitch subscribers: Mike_TheDane, pkeymer, BaconThePork, redeemerf, Galteran, jonathane4747, l_terrestris_jim and mtesauro.
I am also thankful to Bytemark, who are providing the hosting for this episode's audio file.
Podcast Music
The show's theme song is Acoustic Routes by Raúl Cabezalí. It is licensed via Jamendo Music. Other music and some sound effects are licensed via Epidemic Sound. This episode's ending song is Good World Gone Bad by Chester Malone.