What happens at Twitter at the moment is only a story because Silicon Valley is finally waking up to the fact that Elon Musk is a horrible and pretty dumb person. And the only reason that Silicon Valley did not know this is because it spent years stupidly convincing itself of the exact opposite.
On this episode of The Private Citizen, we'll be talking about Elon and Twitter again.
I am still trying to release two episodes a week. I admit I am currently struggling with this. I hope I will find a way for me to make this possible.
In other news, I've started a daily newsletter again.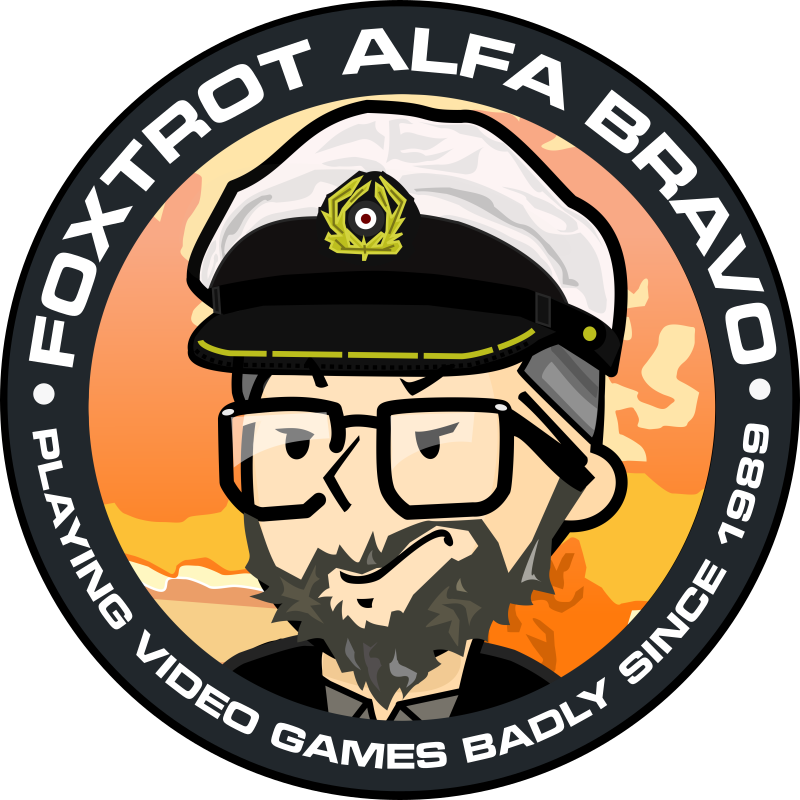 This podcast was recorded with a live audience on
my Twitch channel
. Details on the time of future recordings can usually be found
on my personal website
. Recordings of these streams get saved
to a YouTube playlist
for easy watching on demand after the fact.
What Happened When Elon Musk Bought Twitter
In a recent episode, I speculated on what would happen if Elon Musk actually bought Twitter. A few hours after that episode was released, the deal actually went through. Since then, events at Twitter have continued to spiral out of control.
Casey Newton has been covering the turmoil at Twitter over on his publication Platformer:
Layoffs
If Friday brought massive layoffs to Twitter, Monday brought fresh evidence that the company will never be the same. Musk has discussed putting the entire site behind a paywall, Platformer has learned. Meanwhile, the company is scrambling to lure back employees who it laid off mere hours ago, and some workers say the economics behind its soon-to-relaunch Twitter Blue subscription could actually lose the company money.

Friday's layoffs had been brutal for all involved, including those involved in planning them – many of whom themselves lost their jobs. While the process varied by team, some managers were asked to submit to Musk's team two sentences about all of their direct reports: one sentence explaining what the employee did, and one sentence justifying their continued employment at Twitter.

Managers agonized over the decisions, and jockeyed with their peers in an effort to preserve employment for the most vulnerable among them: pregnant women, employees who have cancer, and workers on visas among them, a former employee told me. Some teams were cut more than others; several were wiped out entirely. As it turned out, though, the company went too far. As I was the first to report on Saturday, within hours of the layoffs, some managers were already being told to ask select laid-off employees if they wanted their old jobs back.

Some employees are nervous that if Twitter can't get them to return voluntarily, the company will formally rescind the notice they received Friday laying them off. Under the Worker Adjustment and Retraining Notification (WARN) Act, businesses with more than 100 full-time employees are required to give 60 days notice if they lay off 33 percent or more of the staff. At Twitter, that notice included a promise to pay people for the next 60 days and give them a month of severance. Now workers fear that if they they refuse to return voluntarily, Twitter will fire them for abandoning their jobs, depriving them of what otherwise would have been three months' pay.

Some workers have begun to consult with lawyers over their options in the event that they are recalled. Others are in open revolt, tweeting public threads about various aspects of the organization that have been broken after the ready-fire-aim disaster of Musk's layoffs process.
General Chaos
As today began at Twitter, there were essentially two groups at the company, one employee told me: those working on projects that Musk has been deeply involved in, such as the revamped Twitter Blue subscription, and everyone else. "The couple of teams that are on his pet projects are doing 20-hour days," one employee told me. "But the majority of the company is kind of just sitting around. No chain of command, no priorities, no organization chart, and in many cases, no idea who your manager or team is."

Meanwhile, the health team was told to listen to Musk adviser David Sacks' podcast for insights into why they had just lost half their colleagues, according to a former employee. Sacks, a venture capitalist who has been helping to manage the Musk transition, co-hosts the "All-In" podcast with fellow Twitter adviser Jason Calacanis and VC Chamath Palihapitiya. "The most recent podcast covers the current layoffs happening across tech and provides some insight into why this is happening/necessary," a vice president told employees. "I think it is worth listening to in order to understand the macro environment we are operating in."
Twitter Blue / The Paywall
The company rolled out a new version of the app on Saturday with release notes that said the new Blue was now available. (The copy, written by Calacanis, was widely derided for sounding like a phishing email.) The problem is that Blue was not available, and so those who did subscribe found that they had merely gotten access to the current version of Blue. Then, after a debate about the potential effects of unleashing thousands of new verified accounts onto the platforms in the middle of the US midterm elections, the company postponed the launch.

But the new Blue likely faces larger problems. The existing version only had a little more than 100,000 active subscribers, Platformer has learned. The new version will be 37.5 percent more expensive, and its value seems murky for most regular users of the platform. It's unclear how the company will persuade enough people to subscribe to justify the effort. Twitter employees tried to sell Musk and Sacks on the idea of asking business accounts to pay for extra features, since many of them use Twitter to reach large audiences. But they were dismissed in favor of offering wide-scale verification first, I'm told.

Other employees have warned about a secondary feature of the new Blue that Musk added at the last minute: reducing ad load in the Twitter app by half. Estimates showed that Twitter will lose about $6 in ad revenue per user per month in the United States by making that change, sources said. Factoring in Apple and Google's share of the $8 monthly subscription, Twitter would likely lose money on Blue if the ad-light plan is enacted.

But all of that could be a prelude to the biggest change of all: charging most or all users a subscription fee to use Twitter. Both Musk and Sacks have discussed the idea in recent meetings, according to a person familiar with the matter. One such plan might allow everyone to use Twitter for a limited amount of time each month but require a subscription to continue browsing, the person said.

It could not be learned how serious Musk and Sacks are about the paywall; Twitter did not respond to a request for comment. It also does not appear imminent, as the Blue team is wholly occupied with the launch of expanded verification.
On Thursday evening, after a full day of chaos on the timeline, Elon Musk's Twitter halted new enrollment into its $8-a-month Blue subscription offering. Offering anyone the chance to slap a "verified" badge on their account had led to widespread impersonation of government officials, corporations, and celebrities. The resulting mayhem, which led to memorable hoaxes from accounts misrepresenting themselves as Eli Lilly, Tesla, Lockheed Martin and others, had triggered an advertiser pullout and a general sense that the platform had descended into chaos.

Days before the Nov. 9 launch, the company's trust and safety team had prepared a seven-page list of recommendations intended to help Musk avoid the most obvious and damaging consequences of his plans for Blue. The document, which was obtained by Platformer, predicts with eerie accuracy some of the events that follow.

"Motivated scammers/bad actors could be willing to pay … to leverage increased amplification to achieve their ends where their upside exceeds the cost," reads the document's first recommendation, which the team labeled "P0" to denote a concern in the highest risk category. Impersonation of world leaders, advertisers, brand partners, election officials, and other high profile individuals" represented another P0 risk, the team found. "Legacy verification provides a critical signal in enforcing impersonation rules, the loss of which is likely to lead to an increase in impersonation of high-profile accounts on Twitter."

On November 1, when the document was circulated internally, Musk was considering a $99-a-year annual subscription for Blue; only later, after an exchange online with writer Stephen King, did he lower the cost. The move wound up increasing the risk for scams, as the desire to make fun of brands and government officials became an impulse buy at $8.

The team also noted removing the verified badge and its related privileges from high-profile users unless they paid, coupled with the heightened impersonation risk, would potentially drive them away from Twitter for good. "Removing privileges and exemptions from legacy verified accounts could cause confusion and loss of trust among high profile users," they wrote. "We use the health-related protections … to manage against the risk of false-positive actions on high-profile users, under the assumption that the accounts have been heavily vetted. If that signal is deprecated, we run the risk of false positives or the loss of privileges such as higher rate limits resulting in escalation and user flight."

The team identified several other risks for which Twitter has yet to identify any solutions. For starters, the company lacks any automated way to remove verified badges from user accounts. "Given that we will have a large amount of legacy verified users on the platform (400K Twitter customers), and that we anticipate we'll need to debadge a large number of legacy verified accounts if they decide not to pay for Blue, this will require high operational lift without investment."
Contractor Layoffs
On Saturday afternoon, a week after an initial round of layoffs had cut Twitter in half, we were the first to report that a second massive wave of cuts had hit the company. This time, the cuts were aimed at Twitter's contract workers. And on a percentage basis, these losses were even more severe: by the next day, we reported, about 4,400 of 5,500 or so contractors – 80 percent of the team – had lost their jobs.

Unlike Twitter's full-time employees, who at least got the courtesy of an email informing them that layoffs were coming a night before, contractors received nothing. Neither did their managers, who discovered one by one over the weekend that people they had been counting on to perform critical tasks had suddenly disappeared from the company's systems. "One of my contractors just got deactivated without notice in the middle of making critical changes to our child safety workflows," one manager noted in the company's Slack channels. This is particularly worrisome because Twitter has for years struggled to adequately police child sexual exploitation material on the platform, as we previously reported.

"I'm wondering when people will realize the value of Twitter was the people that worked here," one employee said, according to screenshots obtained by Platformer.
Advertisers Pull Out
On Friday, after the disaster of the Blue rollout, Eli Lilly paused all its ad campaigns on Twitter. The move potentially cost Twitter millions of dollars in revenue, according to the Washington Post. (A "verified" fake account impersonating Eli Lilly had said insulin would now be free, and it took Twitter six hours to remove the tweet.)

The pharmaceutical giant is one of many large companies pulling ad dollars from Twitter in recent days. Companies including Volkswagen and Pfizer have paused their campaigns, and large advertising firms like IPG's Mediabrands and Omnicom Media Group are advising clients to do the same.

"I know that many of your markets and clients are seeing large declines in Q4 and in particular L7D," wrote Twitter's global business lead in Slack. "Please add any commentary, questions, issues in this thread and I'll endeavor to raise as many as possible TY!" One employee responded that T-Mobile had requested to "pause the campaigns due to brand safety concerns." (Three days later, former T-Mobile CEO John Legere asked Elon Musk to let him run Twitter, to which Musk responded simply "no"). Another Twitter employee said General Motors had also asked to pause campaigns. Later, this same employee added: "Pause on [GM] til end of year confirmed and implemented. The reason now is brand safety."

GroupM, the largest media-buying agency in the world, with $60 billion in annual media spend, told its clients that Twitter was a high-risk media buy, according to Digiday and an email obtained by Platformer. Twitter's agency partnerships lead explained the situation in Slack: "Given the recent senior departures in key operational areas (specifically Security, Trust & Safety, Compliance), GroupM have updated Twitter's brand safety guidance to high risk. While they understand that our policies remain in place, they feel that Twitter's ability to scale and manage infractions at speed is uncertain at this time."
Brand Safety
On Wednesday morning, amid mounting concerns from advertisers that the new Twitter would not prove to be a safe home for brands, Elon Musk held an hour-long Spaces call designed to reassure them. Joining Musk on the call were his head of trust and safety, Yoel Roth, a seven-year veteran of the company who had served as a steady hand during a tumultuous transition; and Robin Wheeler, the company's de facto head of sales, who had spent a decade selling ads for the company across several key roles. Of course, Twitter would remain brand-safe: pressuring users to subscribe, he said, would (somehow) reduce the number of bots and spam on the site, making the service more welcoming to advertisers. A day later, Roth was gone, the company's new verification scheme had introduced a variety of serious new brand risks onto the platform, and a company that had already been battered by massive layoffs had lurched into a fresh crisis.
Possible Bankruptcy
The dramatic unwinding of the company's senior ranks began overnight, in the hours after Twitter's new owner made his first official communication to the entire company. The email came at 11:39 PM PT, long after most employees around the world had gone to bed. "Sorry that this is my first email to the whole company," Musk began, "but there is no way to sugarcoat the message." The message: that Twitter's future is "dire," Musk wrote, an effect of a worsening economy and the company's dependence on brand advertising. "Without significant subscription revenue, there is a good chance Twitter will not survive the upcoming economic downturn. We need roughly half of our revenue to be subscription." Musk linked to the Spaces he had held with Roth and Wheeler, and ended with a bombshell: every remaining Twitter employee was expected to return to their offices to work beginning Thursday.

Just after lunchtime on the West Coast, Musk held an unannounced all-hands meeting with staff – his first as CEO. Musk had given employees just one hour's notice; he arrived 15 minutes late. Over the next hour Musk shared more bad news with the company. Depending on the length and severity of the recession, he said, the company could lose several billion dollars next year. He would not speculate how much runway Twitter had left. "Bankruptcy isn't out of the question," he said.

Musk also took a pugnacious tone with employees who questioned the wisdom of a forced return to the office. Speaking of the value of in-person work, he said: "If you can physically make it to an office and you don't show up, resignation accepted." Those last two words would loom larger in the hours afterward, when Roth tendered his resignation. So did John Debay, director of software engineering. That left massive holes in the product and trust and safety, further increasing the difficulty for Musk as he attempts to retain and recruit advertisers.

Musk's takeover of the company had been so brutish and poorly planned that, we're told, there was not even a proper handover of the company's social accounts. As a result, having spent $44 billion to acquire Twitter, for his first week-plus of owning the company, Musk and his team were unable even to tweet from the @twitter account.
See Also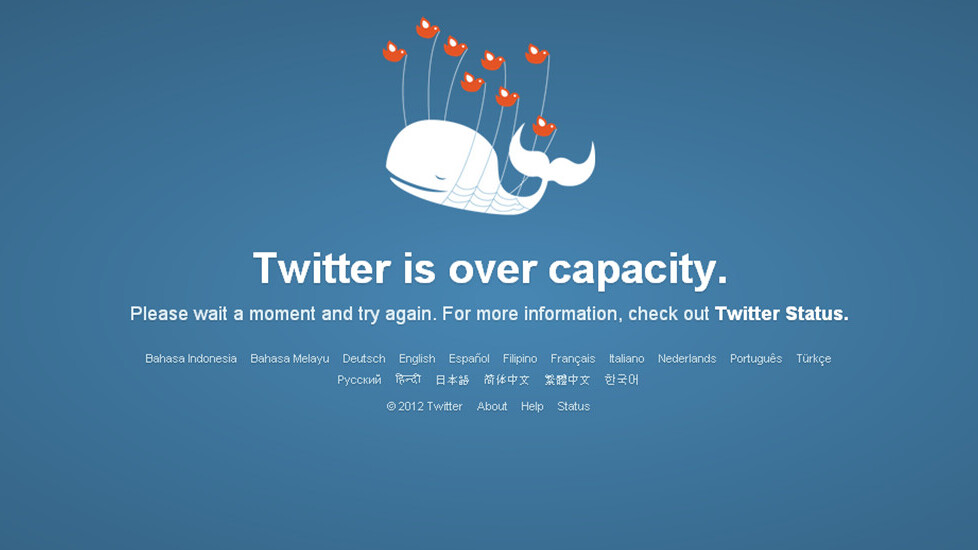 Producer Feedback
In reference to the previous episode on Musk and Twitter, nekr0z said:
An interesting question you ask there: what would be the optimal way to go about these "public forums" (yeah, I know it's supposed to be "fora", but "forums" just sounds better), and how do we make them and support them — as a society. You say you have no answer, and I admit I don't have one, either (but I would love to have one, of course).

Yet something makes me think that the real answer is looming out there somewhere. You see, back in the good old Greek City-State days there was literally that public square where the discussion took place, but it still was, of course, more complicated than that. I can visualize someone of wealth and power ordering their slaves to break their opponent's leg so that the opponent doesn't reach the square and doesn't make the speech. I can visualise someone presenting the ideas so radical and so much against the public consensus that the presenter gets cancelled (they called that "ostracism" back in the day). I can visualise some ideas never allowed to the square circulating in private gardens and among friends until the point these ideas get a foothold in society and on the square. What I'm trying to say here is: it's not just the square facilitating the public discussion, it's the whole complex mess of intertwined ways people communicate, both publicly and in private.

Don't we have the same thing now? There's Twitter, there's TikTok, there are Facebook groups, there's ActivityPub with all its federation, walled communities and voluntary netsplits, there are Instagram influencers, there are private blogs and RSS feeds, there are WhatsApp group chats and Telegram channels, and mailing lists, and Discord instances, and YouTube channels, and Twitch streams, and forums such as this one, even newspapers and radio talk shows (yes, still), and Discordia knows what else, and it all works to a common end: to facilitate communication — between communities, groups, people, different camps, conflicting agendas. And the whole thing constantly evolves and changes. A blog gets popular with reposts and discussion, a social network becomes obsolete, a YouTube channel gets popular and is promoted and amplified, a Mastodon instance is set up and gets promoted and popularized in a particular subculture, then a multiplayer game suddenly is where almost everybody is socializing, and the in-game chat becomes an important channel for public discussion, and then a new iPhone-only multiuser voice-chat becomes that (what was the name, I can't remember, it was supposed to kill all other public forums for good not two years ago, and now I can't even remember what it was called), and then an eccentric billionaire purchases another social network, and then another idea-sharing hot new service takes off… The endless flow, each one important at a given point in time, some acting as pivot points one way or the other, not a single one really critical for the humanity to go on. And all the while accompanied by offline one-to-one and one-to-many communications. And Elon Musk buying Twitter and taking it to the new summits or reducing it to shambles is just another turn on this endless road, just another twist in this plot.

(Looks like I should have stopped one beer earlier, but it's Samhain, so there you are.)
If you have any thoughts on the things discussed in this or previous episodes, please join our forum and compare notes with other producers. You can also contact me in several other, more private ways.
If you are writing in from Russia, you might want to use my whistleblower contact form.
Toss a Coin to Your Podcaster
I am a freelance journalist and writer, volunteering my free time because I love digging into stories and because I love podcasting. If you want to help keep The Private Citizen on the air, consider becoming one of my Patreon supporters.

You can also support the show by sending money to

via PayPal, if you prefer.
This is entirely optional. This show operates under the value-for-value model, meaning I want you to give back only what you feel this show is worth to you. If that comes down to nothing, that's OK with me. But if you help out, it's more likely that I'll be able to keep doing this indefinitely.
Thanks and Credits
I'd like to credit everyone who's helped with any aspect of this production and thus became a part of the show. I am thankful to the following people, who have supported this episode through Patreon and PayPal and thus keep this show on the air:
Sir Galteran, Rhodane the Insane, Steve Hoos, Butterbeans, Michael Small, 1i11g, Jonathan M. Hethey, Michael Mullan-Jensen, Jaroslav Lichtblau, Dave, Sandman616, Jackie Plage, ikn, Bennett Piater, Rizele, Vlad, avis, Joe Poser, Dirk Dede, IndieGameiacs, Fadi Mansour, Kai Siers, David Potter, Cam, Mika, MrAmish, Robert Forster, Captain Egghead, krunkle, RJ Tracey, Rick Bragg, RikyM, astralc, Barry Williams, Jonathan, Superuser, D and Florian Pigorsch.
Many thanks to my Twitch subscribers as well! I am also thankful to Bytemark, who are providing the hosting for this episode's audio file.
Podcast Music
The show's theme song is Acoustic Routes by Raúl Cabezalí. It is licensed via Jamendo Music. Other music and some sound effects are licensed via Epidemic Sound. This episode's ending song is Blood of Garuda by Carvings.