Yesterday, Germany launched its coronavirus tracing app. I discuss how the app was tested and why it was launched so soon after having been finished.
Welcome to the 25th episode of the The Private Citizen! Yesterday, the German government launched its COVID-19 tracing app, called the Corona-Warn-App. In this episode, I'll look at how the app was developed, tested and why it was launched when it was launched.
Today's episode is being recorded in the open air, on a farm in the no man's land between Germany and Denmark.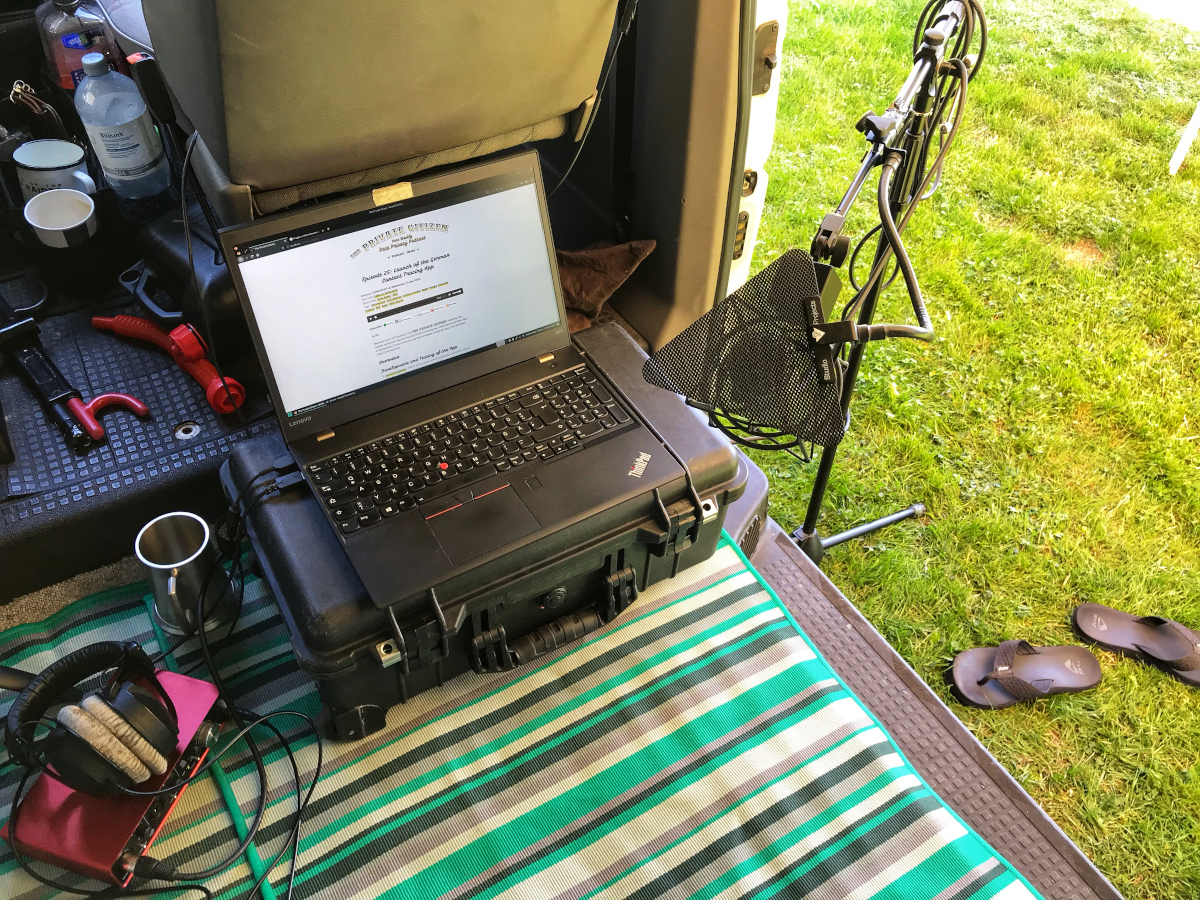 Podcasting from the van again.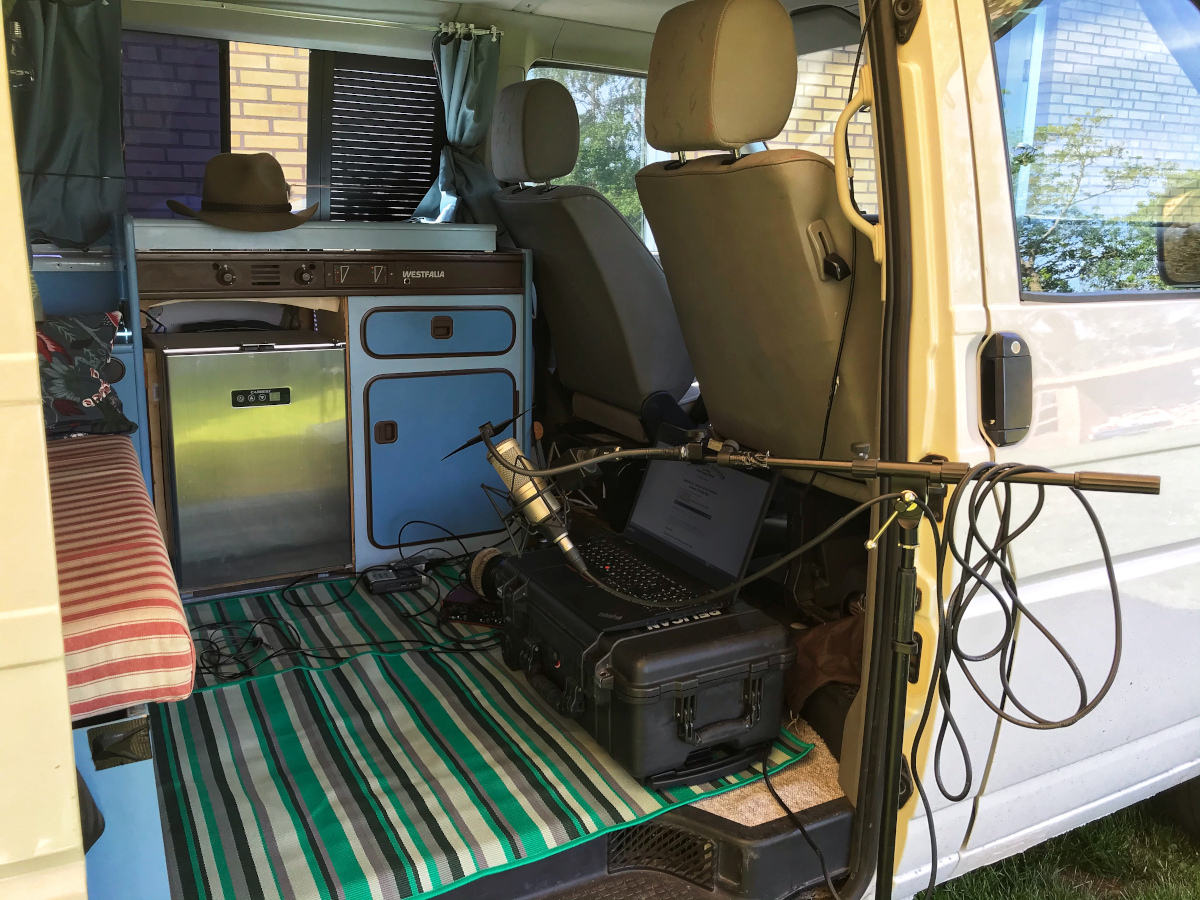 Open air podcasting!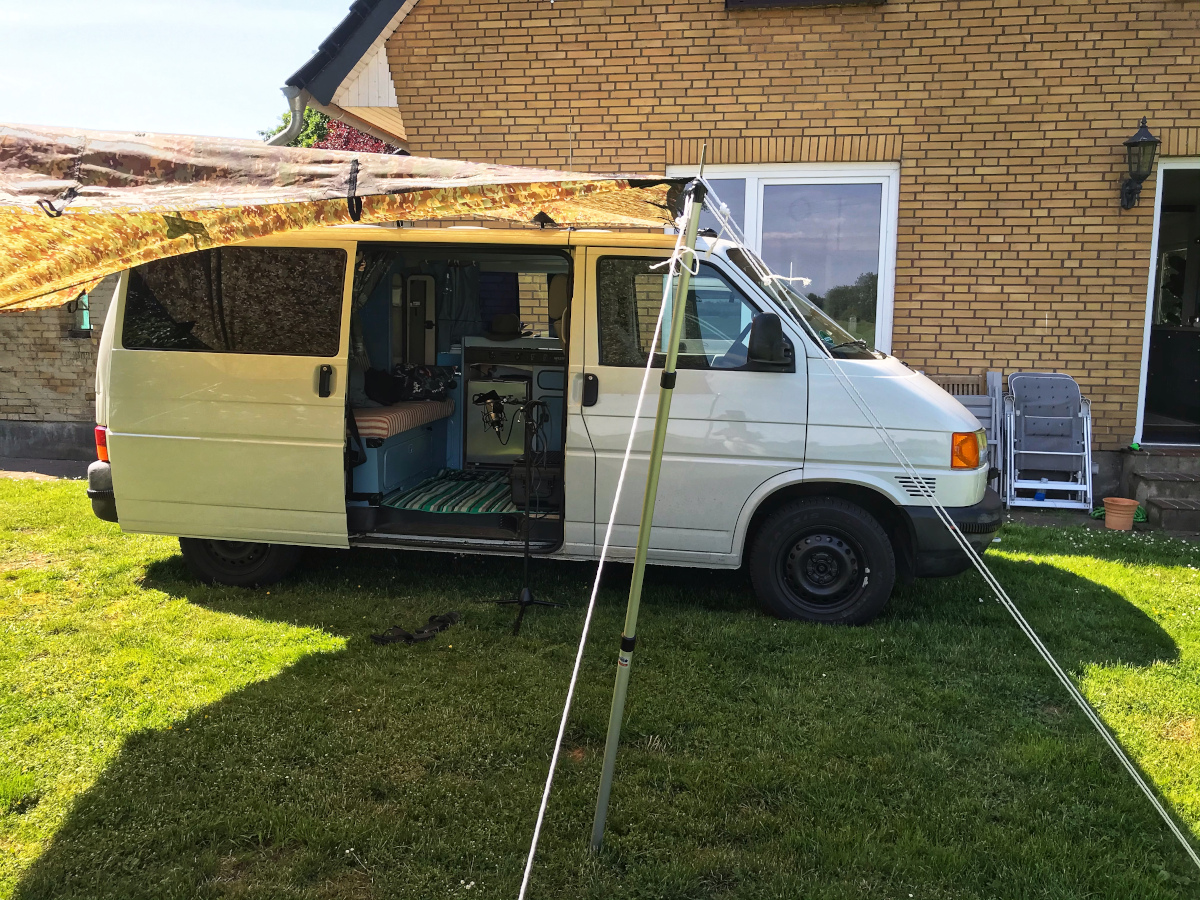 Mobile podcast studio deployed.
Development and Testing of the App
In a previous episode, I looked at the source code of the German coronavirus contact tracing app. Today, we'll examine how the app was tested.
→ TÜV-Prüfung der Corona-App: Lücken gefunden, Kritik am Veröffentlichungstermin

→ TÜV-Prüfung der Corona-App: App soll stabil und sicher laufen

Frequently Asked Questions
I wrote an article with answers to frequently asked questions about the app for heise online

. Let's examine some aspects of the app that we haven't talked about yet on previous episodes.
Feedback
As usual, at the end of the podcast, I go into some of the comments and suggestions I received.
Butterbeans commented:
Fab, you must know that if you live in Texas, you must talk about Texas nonstop and tell anyone that doesn't live in Texas that Texas is the best. Just giving the Texans a hard time (I live in TN and have a few TX friends who love to talk about it)!
This refers to a discussion about Texas we had on the patron-only Discord server.
Martin says:
Thanks for the reasoned response to my email on the show. I get that you have an informed perspective as a journalist who has lived in the UK. However as a German you do have another angle on things which I find interesting. I appreciate the general lack of tinfoil hattery as well by the way. I've been driven mad arguing with a couple of friends who went down the "sovereign citizen" rabbit-hole recently. They are far beyond reason – it's just depressing!
If you have thoughts on the topics discussed in this episode, please feel free to contact me.
Toss a Coin to Your Podcaster
I am a freelance journalist and writer, volunteering my free time because I love digging into stories and because I love podcasting. If you want to help keep The Private Citizen on the air, consider becoming one of my Patreon supporters.

You can also support the show by sending money to

via PayPal, if you prefer.
This is entirely optional. This show operates under the value-for-value model, meaning I want you to give back only what you feel this show is worth to you. If that comes down to nothing, that's OK with me, pard. But if you help out, it's more likely that I'll be able to keep doing this indefinitely.
Thanks and Credits
I like to credit everyone who's helped with any aspect of this production and thus became a part of the show.
Aside from the people who have provided feedback and research and are credited as such above, I'm thankful to Raúl Cabezalí, who composed and recorded the show's theme, a song called Acoustic Routes. I am also thankful to Bytemark, who are providing the hosting for this episode's audio file.
But above all, I'd like to thank the following people, who have supported this episode through Patreon or PayPal and thus keep this show on the air: Niall Donegan, Michael Mullan-Jensen, Jonathan M. Hethey, Georges Walther, Dave, Rasheed Alhimianee, Butterbeans, Kai Siers, Mark Holland, Steve Hoos, Shelby Cruver, Vlad, Fadi Mansour, Matt Jelliman, Joe Poser, Jackie Plage, 1i11g, ikn, Philip Klostermann, Dave Umrysh, Dirk Dede, David Potter, Vytautas Sadauskas, RikyM, drivezero, Mika, Jonathan Edwards, Barry Williams, Martin, Silviu Vulcan, S.J. and John Chandler.