Taking stock of the civil liberty and privacy nightmare we have built for ourselves in the pandemic and explaining why I don't think reporting on it accomplishes much at this point.
In this episode, I try to shift the focus of The Private Citizen around a bit, once again. Only time will tell if it actually works.
Note: I will take the month of February off work to try and finish my novel – that includes this podcast. Please do not expect any podcast episodes during February. I will, however, make up the lost episodes to you later on, as I usually do.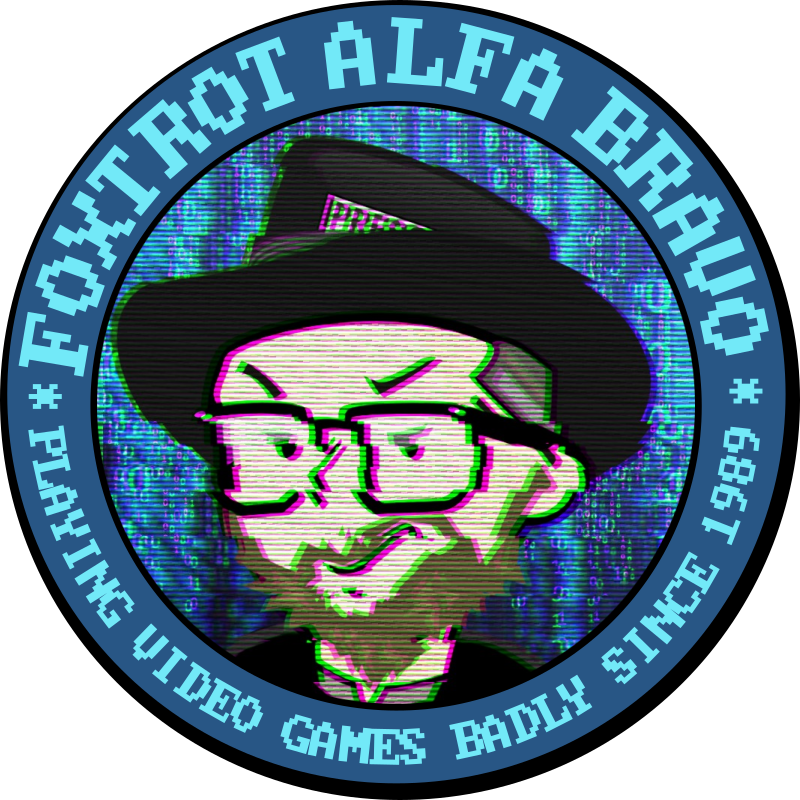 This podcast was recorded with a live audience on
my Twitch channel
. Details on the time of future recordings can usually be found
on my personal website
. Recordings of these streams get saved
to a YouTube playlist
for easy watching on demand after the fact.
Trying to Move On, Once Again
On episode 27 of the show, back in July of 2020, I tried to wind down the coverage related to the SARS-CoV-2 pandemic, as I thought normalcy was returning to our lives. I was obviously wrong. But this episode, I want to attempt the same thing again. This time, I am under no illusions that normalcy is returning – quite on the contrary. I feel, however, that everything even remotely interesting connected to this topic has been discussed and discussed again. And so I want to stop doing it.
I will attempt to take stock, one last time, of what has happened and what impact the whole situation had on our lives – especially the liberties we all have lost, probably irreversibly. And I will try to give you my reasoning of why I think further reporting is useless at the moment. And then, I will move on. Let's see if it works this time.
Producer Feedback
Evgeny Kuznetsov (aka. nekr0z) comes in, as usual, with very thoughtful feedback:
A very much needed episode indeed, my compliments for laying it out straight and nice!

You've mentioned a principle that is widely acknowledged, and, in Russia, is usually formulated as "[person's] ignorance about the law doesn't indemnify [that person of the liability for breaking the said law]". You cited a German saying to the same extent, and I immediately remembered an argument that I can't quite remember the origin of (I read it somewhere, most certainly in some science fiction). I find the argument amusing, even if questionable, so I thought I'd share it:

"If all people, or at least most of the people, were to obey the laws, the society would function the way the lawmakers indented. In a democracy, it is usually implied that the lawmakers' goal is the good of the people, and the laws are written to that extent, which is why obeying the laws is desirable. However, to anyone looking at any modern legal system, it is absolutely obvious that a layperson can not possibly be expected to read and fully comprehend all the aspects of the laws relevant to the layperson's life; even professional lawyers usually don't claim to be well versed in laws outside of their immediate area of expertise, be that criminal law, property law, inheritance law, or some other area; and at the same time all those (and multiple other) laws apply to our layperson, who is supposed to follow these laws in day-to-day life. To follow and obey some regulation, one need to first comprehend that regulation, and the vastness of our legal systems makes it an impossible task for a layperson. It is therefore obvious that our legal systems are not suitable for following in day-to-day life, and were likely not created for this intent at all."
If you have any thoughts on the things discussed in this or previous episodes, please join our forum and compare notes with other producers. You can also contact me in several other, more private ways.
Toss a Coin to Your Podcaster
I am a freelance journalist and writer, volunteering my free time because I love digging into stories and because I love podcasting. If you want to help keep The Private Citizen on the air, consider becoming one of my Patreon supporters.

You can also support the show by sending money to

via PayPal, if you prefer.
This is entirely optional. This show operates under the value-for-value model, meaning I want you to give back only what you feel this show is worth to you. If that comes down to nothing, that's OK with me. But if you help out, it's more likely that I'll be able to keep doing this indefinitely.
Thanks and Credits
I'd like to credit everyone who's helped with any aspect of this production and thus became a part of the show. I am thankful to the following people, who have supported this episode through Patreon and PayPal and thus keep this show on the air:
Georges, Steve Hoos, Butterbeans, Jonathan M. Hethey, Michael Mullan-Jensen, Dave, Michael Small, 1i11g, Rhodane the Insane, Jaroslav Lichtblau, Jackie Plage, Philip Klostermann, ikn, Vlad, Bennett Piater, tobias, Sandman616, Kai Siers, m0dese7en, Joe Poser, Fadi Mansour, Dirk Dede, Rizele, avis, David Potter, Mika, MrAmish, Cam, Dave Umrysh, RikyM, Barry Williams, Jonathan, RJ Tracey, Rick Bragg, Captain Egghead, Robert Forster, Superuser, astralc, D, Noreply, Iwan Currie, John Chandler, Robin Liebe and Zach.
Many thanks to my Twitch subscribers: StardewLisa, Mike_TheDane, jonathanmh_com, indiegameiacs, redeemerf, Sandman616, BaconThePork, m0dese7en_is_unavailable, Nommed771, waternoose_xyz and mtesauro.
I am also thankful to Bytemark, who are providing the hosting for this episode's audio file.
Podcast Music
The show's theme song is Acoustic Routes by Raúl Cabezalí. It is licensed via Jamendo Music. Other music and some sound effects are licensed via Epidemic Sound. This episode's ending song is Seven Falls by Hara Noda.